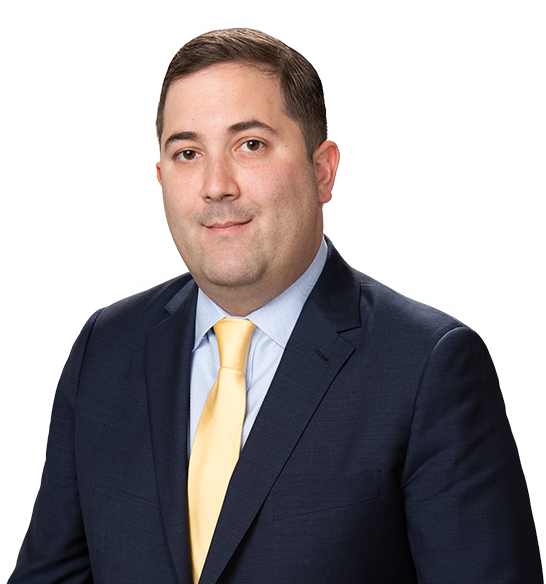 Biography
Andrew Silver's practice focuses on all aspects of complex civil litigation matters in federal and state courts, with a special emphasis on cases involving the industries of consumer financial services and consumer products. He is experienced in matters concerning data privacy, contracts, labeling and product defects, and claims brought under federal statutes such as the Telephone Consumer Protection Act (TCPA), National Bank Act, and Racketeer Influenced and Corrupt Organizations Act (RICO). Andrew has litigated numerous class action cases through the class certification, summary judgment, settlement, and appellate stages.
Representative matters include:
Representing clients in state and federal court cases in class action, False Claims Act, commercial, and appellate litigation
Working on discovery in class action cases, including taking and defending depositions, for purposes of class certification and summary judgment proceedings
Working with expert witnesses to synthesize expert reports related to both liability and damages in product labeling, TCPA, and product defect matters, and responding to Daubert briefs regarding admissibility of expert testimony
Assisting in settlement efforts in class action cases
Prior to law school, Andrew worked as a correspondent and desk assistant in The Boston Globe's Sports Department covering high school and college sports.
Andrew graduated magna cum laude as a member of the Order of the Coif from Boston College Law School, where he served as Articles Editor of the Boston College International & Comparative Law Review. He also worked as a student-attorney at the Boston College Legal Assistance Bureau, practicing housing law, family law, and administrative law on behalf of indigent clients. During law school, Andrew interned with both the Manhattan District Attorney's Office in New York, NY, and the United States District Court in Burlington, Vermont, for the Hon. C.J. William K Sessions, III.
Awards + Recognition
Professional + Community
Member, Bar of the District of Columbia
Member, Massachusetts Bar
Publications + Presentations
December 30, 2019
|
Publication
November 26, 2019
|
Publication
Attorney at Law Magazine
Read more
September 25, 2019
|
Publication
Comprehensive eBook from Ifrah Law, available as a complimentary download
Read more
June 10, 2019
|
Publication
Andrew Silver of Ifrah Law analyzes the Illinois betting bill and considers the pains the penalty box clause is likely to cause to the local industry
Read more
December 14, 2016
|
Publication
National Law Review
Read more
April 1, 2015
|
Publication
"Deceptive Labeling Class Action Settlements"
American Association for Justice Class Action Law Group Newsletter, Spring 2015 (member subscription required)
January 30, 2015
|
Publication
National Law Review
Read more
October 17, 2014
|
Publication
National Law Review
Read more
August 29, 2013
|
Publication
National Law Review
Read more
Blog Posts
October 17, 2019

On October 11, 2019, the Securities and Exchange Commission ("SEC") filed a lawsuit against Telegram Group, Inc. and TON Issuer, Inc. ("Telegram"), and simultaneously obtained a temporary restraining order preventing Telegram from issuing its "Gram" cryptocurrency, which had been scheduled for delivery on October 31, 2019.  The SEC claimed that the sale of Grams amount… Read More
FTC Beat
|
Ifrah on iGaming