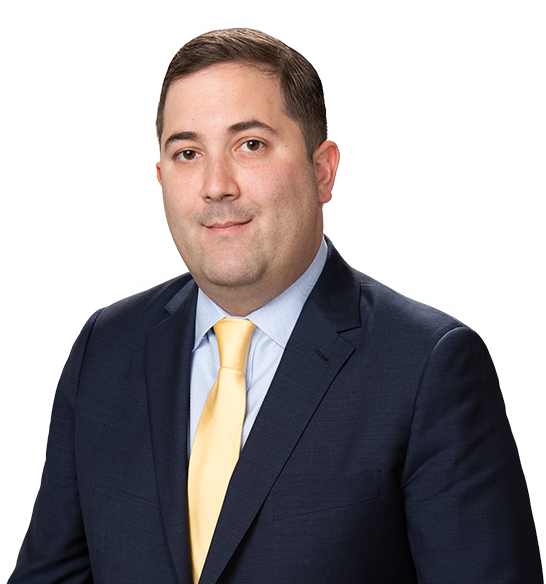 Biography
Andrew Silver's practice focuses on advising gaming clients on regulatory and licensing issues, in addition to representing clients in all aspects of complex litigation matters in federal and state courts. He is experienced in matters concerning federal gaming law, data privacy, securities enforcement, class actions, white collar criminal matters, and claims brought under federal statutes such as the Telephone Consumer Protection Act (TCPA) and the Racketeer Influenced and Corrupt Organizations Act (RICO). Andrew has litigated numerous class action cases through the class certification, summary judgment, settlement, and appellate stages.
Representative matters include:
Researching and advising clients regarding intersection of federal securities law with regulatory issues facing cryptocurrency industry
Represented iGaming trade group iDevelopment & Economic Association (iDEA) before federal district court and federal appeals court in amicus effort supporting New Hampshire Lottery Commission's lawsuit challenging U.S. government's effort to enforce federal Wire Act beyond sports gambling (New Hampshire Lottery Commission, et al. v. Barr, et al., 19-1835 (1st Cir.))
Advised media company regarding gaming regulatory issues in connection with commercial transaction with national casino operator
Represented FinTech business in TCPA arbitration proceedings before American Arbitration Association, and successfully negotiated settlement following victories in discovery disputes
Served as special TCPA counsel in advising online marketing business in resolution of proposed class action claims by recipient of phone calls
Appointed as class counsel in certified nationwide class action in which settlement was approved in 2018 (Vergara, et al. v. Uber Technologies, Inc., 15-6942 (N.D. Ill.))
Andrew graduated magna cum laude as a member of the Order of the Coif from Boston College Law School, where he served as Articles Editor of the Boston College International & Comparative Law Review. He also worked as a student-attorney at the Boston College Legal Assistance Bureau, practicing housing law, family law, and administrative law on behalf of indigent clients. During law school, Andrew interned with both the Manhattan District Attorney's Office in New York, NY, and the United States District Court in Burlington, Vermont, for the Hon. C.J. William K Sessions, III.
Prior to law school, Andrew worked as a correspondent and desk assistant in The Boston Globe's Sports Department covering high school and college sports.
Awards + Recognition
Professional + Community
Member, Bar of the District of Columbia
Member, Massachusetts Bar
Publications + Presentations
May 22, 2020
|
Publication
April 7, 2020
|
Publication
March 31, 2020
|
Publication
Gaming Law Review- March, 2020 Edition
Read more
December 30, 2019
|
Publication
November 26, 2019
|
Publication
Attorney at Law Magazine
Read more
September 25, 2019
|
Publication
Comprehensive eBook from Ifrah Law, available as a complimentary download
Read more
June 10, 2019
|
Publication
Andrew Silver of Ifrah Law analyzes the Illinois betting bill and considers the pains the penalty box clause is likely to cause to the local industry
Read more
December 14, 2016
|
Publication
National Law Review
Read more
April 1, 2015
|
Publication
"Deceptive Labeling Class Action Settlements"
American Association for Justice Class Action Law Group Newsletter, Spring 2015 (member subscription required)
January 30, 2015
|
Publication
National Law Review
Read more
October 17, 2014
|
Publication
National Law Review
Read more
August 29, 2013
|
Publication
National Law Review
Read more
Blog Posts
April 2, 2021
Today, New Yorkers who want to place a legal mobile sports wager need to drive to neighboring New Jersey or Pennsylvania.  Otherwise, unless residents of the Big Apple and the rest of the state want to wager with an illegal offshore operator or local bookmaker, New Yorkers remain out of luck these days.  However, the… Read More
FTC Beat
|
Ifrah on iGaming