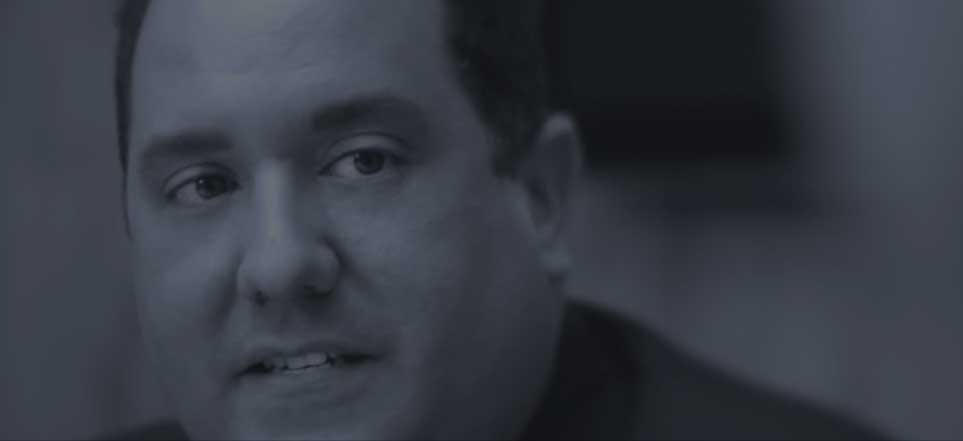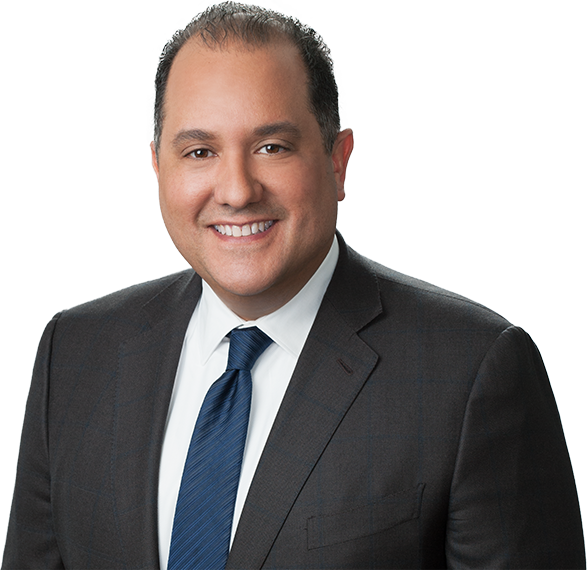 Biography
Jeff Ifrah's legal skills and record of success have earned him international recognition as a white-collar criminal defense lawyer and litigator. He is an advocate keenly focused on delivering results for his clients – on understanding the problems they face and developing innovative strategies to resolve them.
But outside the courtroom and the conference room, Jeff is equally devoted to a more personal mission. He is dedicated to changing the way clients think about their lawyer. That is why Jeff puts a premium on communication and responsiveness, 24 hours a day, seven days a week, by phone or e-mail. That is why he invests himself in understanding as much as he can about them and about his client's businesses. That is why he strives to craft out-of-the-box strategies for their cases.
As important as client service is to Jeff, he understands that it would lose its luster if he did not also deliver results. Success upon success in complex, high-stakes cases have earned Jeff an international reputation, particularly for his work representing companies and individuals involved in Internet businesses. Experience and know-how make Jeff a formidable opponent.
Jeff cut his teeth as a trial lawyer and officer in the U.S. Army's Judge Advocate General's Corps and as trial counsel to the U.S. Army Communications-Electronics Command at Fort Monmouth. He then gained invaluable experience as a special assistant U.S. attorney in the U.S. Attorney's office in New Jersey.
He went on to become of counsel to the global law firm Paul Hastings and then a shareholder in the litigation department of another global firm, Greenberg Traurig. Often litigating cases against the federal government, he achieved a string of victories in cases involving criminal and civil antitrust laws, securities laws and the Civil False Claims Act. He defended some of the most well-known businesses in the country in industries such as pharmaceuticals, health care and technology.
Jeff is widely recognized for his legal excellence. In December of 2015, Jeff was named by the National Law Journal to the prestigious Litigation Trailblazer list for devising an innovative billing model that addresses clients' needs for billing transparency and predictability during litigation. Chambers USA has recognized Jeff for six years in a row as one of America's leading lawyers for litigation in the areas of White Collar Crime and Government Investigations, and he was recognized again in 2016 as a leading lawyer for Gaming & Licensing. The authoritative guide notes Jeff's dedication to "getting a speedy resolution of contentious matters through application of good commercial sense and pragmatic legal thinking" and his "honest and hard-working" approach to matters. The previous co-chair of two key ABA white collar subcommittees, Jeff has also been recognized by LexisNexis as an expert in health care and securities fraud. Nightingale's Healthcare News named him one of 12 outstanding fraud and compliance lawyers in the United States.
Jeff is also active in the publishing arena. He currently serves on the editorial board of Online Gambling Lawyer. A leading national authority in federal sentencing laws, Jeff is co-author of Federal Sentencing for Business Crimes, the only comprehensive treatise on federal sentencing in the context of business and white-collar crimes. The two-volume treatise, published by international legal publisher LexisNexis, is a key resource relied on by prosecutors and defense attorneys throughout the United States.
Awards + Recognition
Named to the National Law Journal's Litigation Trailblazer List for 2015
Chambers USA – Gaming & Licensing (Nationwide), 2015 – 2017
Chambers USA – White Collar Crime and Government Investigations (Washington, DC), 2011 – 2017
Local Litigation Star, Benchmark Litigation – White Collar Crime (Washington, DC), 2015-2017
Named to Gaming Intelligence Magazine's Hot 50 List for 2012
Listed, Nightingale's Healthcare News – Outstanding Fraud and Compliance Lawyer, May 2006
Listed, "Expert News Source" in Corporate Governance and Securities, and Health Care/Pharmaceutical, LexisNexis
Meritorious Service Award, U.S. Army
Holds DOD Top Secret Clearance
Professional + Community
Founding Member, iDevelopment and Economic Association (iDEA)
Member, ABA Criminal Justice Section
Member, American Health Lawyers Association
Member, ABA Business Law Section
Member, ABA Procurement Law Section
Member, International Masters of Gaming Law
Editorial Board Member, Online Gambling Lawyer (formerly World Online Gambling Law Report)
Publications + Presentations
Case Studies
Upholding the Fourth Amendment in the Digital Age
As Jae Shik Kim was departing the U.S. from Los Angeles International Airport, a Department of Homeland Security agent confiscated his personal laptop. Following the seizure, and a review of data it found on the laptop, the Department of Justice (DOJ) alleged that our client was involved in a conspiracy to evade U.S. trade restrictions on Iran. Our team acted quickly and strategically to clear Mr. Kim and uphold the Fourth Amendment, which prohibits unwarranted searches and seizures.
We filed a motion to suppress any supposed evidence gleaned from the laptop on the grounds that the seizure was illegal. The DOJ argued that a laptop was similar to any other container that could be searched at the border without a warrant. The judge rejected prosecutors' arguments. As a result of our successful motion, the government was forced to abandon its case and we secured a victory against the DOJ. In this matter, it was shown that the government was searching for evidence of a crime committed years earlier and there was no suspicion of current illegal activity.
With the judge's ruling, a strong statement has been sent to the government. This type of intrusion concerning our personal electronic devices without the proper documentation will not be tolerated. Further, the Fourth Amendment has been upheld, and the government has been warned against attempting to use its power at U.S. borders to circumvent basic rights.
(United States of America vs. Jae Shik Kim, Karham Eng. Corp., Crim. Action No. 13-0100)
Defense of Retaliatory Discharge Case Results in Precedent-Setting Ruling
Ifrah's defense of its clients, Torres Advanced Enterprise Solutions LLC ("TAES") and Scott Torres, who were charged in a retaliatory discharge case, not only turned out to be a victory for the defendants, but it was also a resounding victory for employers and the court system. The ruling, made in the United States District Court for the District of Columbia, set important precedent regarding federal pre-emption in worker's compensation issues overseas and retaliatory discharge charges.
Two former employees of Ifrah's clients claimed that they were improperly discharged in retaliation for filing a workers' compensation claim under the Defense Base Act ("DBA") and Longshore and Harbor Workers Compensation Act. They were working for TAES at Forward Operating Base Shield in Iraq when they were discharged.
Ifrah argued that the DBA provided the exclusive remedy for the plaintiffs' causes of action and otherwise preempted their case. In a 26-page opinion, the judge dismissed all four counts of the First-Amended Complaint, agreeing with Ifrah's argument. She further held that plaintiffs' remaining common-law causes of action, including breach of contract, were preempted under the DBA. Specifically, she noted in her opinion that federal courts across the country have found that the DBA expressly preempts other remedies state law affords to similarly-situated plaintiffs. Accordingly, the doctrine of conflict preemption barred plaintiffs' common-law claims and mandated their dismissal.
Despite the lack of clear precedent on the issue, the opinion clearly establishes as the law of Washington, D.C. that employees subject to a federal workers' compensation plan must exhaust their administrative remedies first before filing an action in court. The decision will result in the saving of time and expenses related to litigating complex retaliatory discharge claims that can otherwise be resolved more efficiently in the administrative context.
(Sickle et al v. TorresAdvanced Enterprise Solutions, LLC et al., Case No. 1:11-cv-02224 (U.S. District Court, District of Columbia))
Domain Name Seizure Reversed, Favorable Settlement Gained
Ifrah Law's client, a Russian corporation, was charged in the United States District Court
for the District of Columbia with violating the Commodity Futures Trading Commission
(CFTC) Act.
The company is comprised of a group of financial and investment companies that provide
online trading services. The government alleged that the defendants operated a foreign
currency exchange business over the Internet, which served U.S. customers but did not
register with the CFTC, as is required by law. The government was seeking $280,000 in
potential fines and the worldwide shutdown of the lucrative web site.
After the government obtained a default judgment against the defendant, they turned to
Ifrah Law. With our representation and expertise in financial matters, the case was settled
for a small fine and the web site remains operable outside of the United States.
(CFTC v. InstaForex, Case No. 1:11-cv-00188 (U.S. District Court, District of Columbia))
Protesting Procurement Irregularities to Keep a Client in Competition
A client contractor participated in a procurement competition over a multi-award contract with the Department of the Army that was valued at almost half a billion dollars. After submitting a proposal, our client (along with other bidders) was excluded from the competition because of a deficiency in a proposed labor rate. The other excluded parties protested to the Government Accountability Office, and the Army permitted five of the protesting parties to rejoin the bidding process.
With just a week left before the final proposal revisions were due, our client asked us for help. We filed a U.S. Court of Federal Claims protest asking to reverse the exclusion based on irregularities in the procurement process. We also asked for an injunction to prevent the bidding process from ending.
As a result of our filing and subsequent negotiations with the Department of Justice, our client was permitted to rejoin the bidding and to submit a revised bid.
(Platinum Business Corporation, et al. v. United States, 1:12-cv-00001, Court of Federal Claims, Bid Protest (2012))
Obtaining a Reversal of Conviction and Sentence Reduction for Securities Fraud
Ifrah Law represented a former Homestore.com executive, Stuart Wolff, who was indicted for securities fraud. During a six-year battle with the U.S. Attorney's Office for the Central District of California, the trial and appellate teams worked together to secure a reversal of the client's conviction and a new trial.
In the months leading up to the second trial, the defense team, which included Jeff Ifrah of Ifrah Law, leveraged irregularities with discovery to obtain dismissal of all charges related to PricewaterhouseCoopers, Homestore's former accounting firm. As a result, the sentence on remand was reduced by 70 percent relative to the sentence imposed after the first trial.
Jeff Ifrah was the only attorney Mr. Wolff retained from the beginning of the case to its conclusion. Mr. Ifrah began managing the legal team after the first trial, continued through the appellate process, and also in the team's preparation for trial on remand.
Jeff Ifrah was responsible for formulating and executing the strategy that resulted in the 70 percent reduction of Mr. Wolff's sentence.
(U.S. v. Wolff, Case No. 2:05-cr-00398 (U.S. District Court, Central District of California))
Turning the Tables on Fraudulent Direct Marketing Tactics
When an Internet retailer of consumer products discovered fraud by the direct marketing agency it had retained to promote its products online, Ifrah PLLC helped the retailer turn the tables.
Although the direct marketing agency, or affiliate network, agreed to craft a marketing campaign that complied with all advertising and consumer protection laws, it failed to do so. The network drove millions of leads to the retailer, a substantial number of those turned out to be from webpages containing claims the retailer did not approve.
This resulted in a substantial loss of advertising dollars for our client, the possible loss of good will among its customers, and exposure to state and federal consumer protection claims.
After we advised the retailer to stop paying the affiliate network, it filed a breach-of-contract lawsuit in federal court in California seeking $2.5 million in damages. We responded by filing a countersuit for the non-compliant webpages.
In our analysis of the lawsuit, we discovered a legal flaw in the agency's case that would require the court to dismiss it. Rather than immediately attempt to litigate this issue, we contacted the agency's lawyers and gave them several opportunities to withdraw the case voluntarily.
When the agency ignored our invitation, we filed a motion to dismiss its lawsuit based on the flawed filings. The judge not only granted our motion, but he also chastised the agency for ignoring our invitations to resolve this without involving the court.
Because our litigation of the motion unnecessarily required our client to incur legal fees, we then filed a request that the judge order the agency to pay our client's fees. Just as vigorously as it had fought our first motion, the agency fought that request. The judge awarded our client legal fees not only for the motion to dismiss, but also for having to fight its fee request.
In the end, we resolved the dispute in an out-of-court settlement on terms favorable to our client.
Delivering a One-Two Punch to Simultaneous Gambling-Loss Recovery Cases
A plaintiff's law firm brought two gambling-loss recovery cases against our client, Amaya, in the United States District Court for the Southern District of Illinois. The first case addressed alleged gambling losses sustained as a result of playing on the PokerStars website. Additionally, our client was implicated in a second case that named Rational FT, which the client acquired when the client purchased Full Tilt Poker (FTP).
Both cases were instituted by a third-party – the mothers of players who allegedly suffered these losses. And in both instances, the courts ruled in favor of our clients after Ifrah won numerous motions that caused the defendants to amend their ultimately unsuccessful complaints.
After nearly three years, the judge brought finality to these proceedings by granting Ifrah's last-filed motions to dismiss (which had been pending since mid-2014) and ordering the dismissal of both cases with prejudice. The judge's orders in both cases were nearly identical. The cases were affirmed on appeal.
(Sonnenberg v. Oldford Group, Ltd., Rational Entertainment Enterprises, Ltd., Case No. 3:13-cv-00344-DRH (U.S. District Court Southern District of Illinois))
(Fahrner v. Bitar et al, Case No. 3:13-cv-00227 (U.S. District Court Southern District of Illinois))
Blog Posts
October 4, 2017
This month Ifrah Law submitted an amicus brief to the United States Supreme Court in Christie v. NCAA, a pivotal case with far reaching implications for the gaming industry and state coffers across the country. The case asks whether New Jersey can offer sports betting in regulated casinos and race tracks in New Jersey. A… Read More
Crime in the Suites
|
FTC Beat
|
Ifrah on iGaming