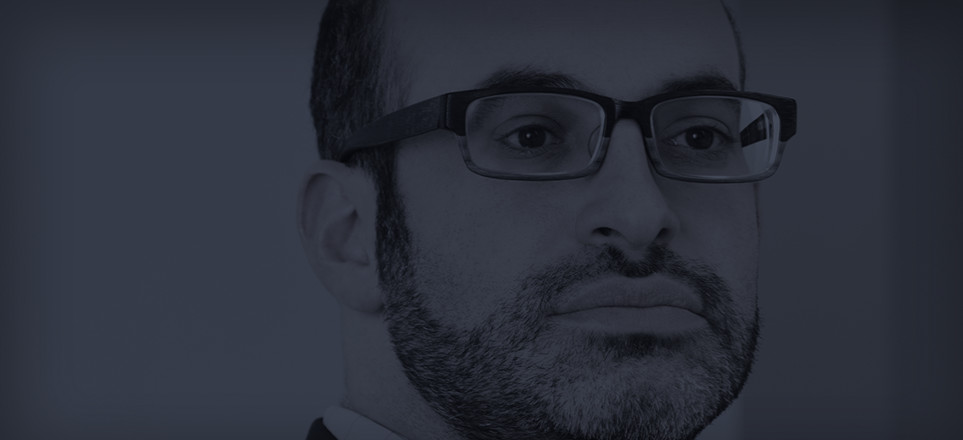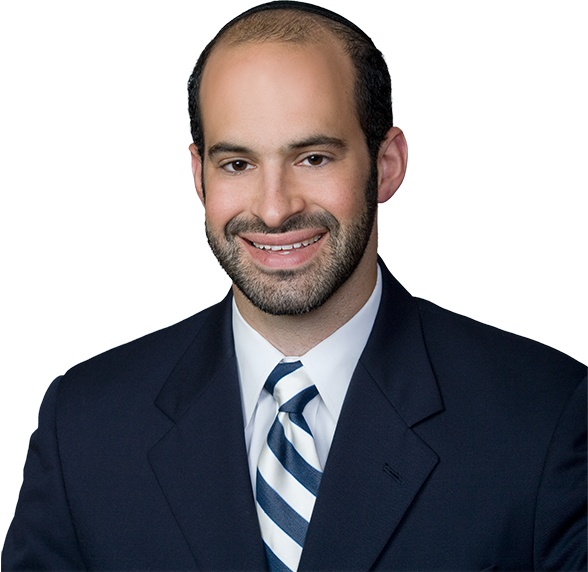 Biography
Steven Eichorn works with clients at the forefront of the technology, eCommerce and gaming industries. For both established companies and startups, Steven helps with licensing applications, legal opinions, buyouts and acquisitions, commercial agreements and ICOs, in addition to general legal matters like corporate formation documents, operation agreements and employee contracts.
Steven excels at resolving his clients' various legal challenges and surpassing their expectations. His clients appreciate his thorough understanding of the law in these rapidly evolving areas, and his straightforward assessment of how they can best attain their business goals.
With sports betting now legal in a growing number of states and iGaming surging in popularity, Steven frequently applies his knowledge of the online space to companies and niche players in this flourishing market. He often assists clients in navigating the complex gaming licensure process in New Jersey and other jurisdictions by reviewing and overseeing all business entity and personal disclosure forms and commercial agreements with casinos. He also provides analysis of current and proposed daily fantasy sports games to ensure compliance with state and federal laws, and opinion letters for companies in need of payment processing verification.
Other recent representative matters include:
Negotiating a large, multimillion-dollar sale of several iGaming websites, thereby positioning the buyer as one of the largest regulated casino affiliates in the U.S.
Preparing the license application for an online casino game developer to become a registered Casino Service Industry Enterprise in the state of New Jersey, including negotiating with the New Jersey Division of Gaming Enforcement, while also advising on corporate transactions and revenue share agreements with multiple casinos
Drafting and executing all commercial contracts for a startup in the food industry including licensing, vendor and employee agreements, plus the company's corporate formation
Overseeing all company-wide compliance including employment and litigation matters for a small business providing day care services
Drafting the operating documents for a joint venture that successfully bid on a government contract worth over $10 billion
Clients in the eCommerce and online advertising sphere turn to Steven for his familiarity with the nuances of their industry. First and foremost, he helps protect clients from legal liability from both consumers and contracting parties through thoughtfully prepared privacy policies, terms and conditions, end-user license agreements and online distribution agreements. Beyond immediate industry-related concerns, Steven also provides guidance on legal needs such as product manufacturing agreements, creating LLCs and writing bylaws.
Steven extends his legal skills in the community by assisting individuals in pro bono matters, including providing legal advice in landlord-tenant disputes and uncontested divorce proceedings. He has also served on the boards of a number of community organizations.
Professional + Community
Bancroft Village Homeowner's Association, Treasurer
DC Bar, Member
KAYTT, Board Member
Publications + Presentations
October 13, 2010
|
Publication
Case Studies
Successfully Obtaining a Preliminary Injunction at the Court of Federal Claims
Our client, a long-time government contractor, rightly turned to Ifrah Law when it suspected a competitor had violated FAR regulations. Our client submitted a proposal in response to a government RFP to provide seminars and library services to detainees at the U.S. Naval Station Guantanamo Bay. The RFP stated that this would be a "lowest price technically available" (LPTA) contract.
Our client's proposal was unsuccessful, and they moved to challenge the award. Our critical review of the record revealed that the successful bidder may have utilized unbalanced pricing. We successfully argued that our client's pricing was balanced and potentially fairer to the government – a difficult argument to make in LPTA solicitations because of the discretion granted to contracting officers. Our challenge was successful and following the court's order granting a preliminary injunction, the government was forced to take corrective action.
(Torres AES v. United States, 1:13-cv-00898 (Damich, J.))
Successfully Negotiating a $60 Million Sale of iGaming Websites
Ifrah Law helped our client profitably exit its strong position in the lead generation market within iGaming through a sale of websites and other affiliate related assets from the US-based founders in a transaction worth up to $60 million.
The acquisition included generated revenues from licensed operators in the regulated casino and poker markets in the states of New Jersey and Nevada, plus a range of other assets which are expected to generate significant revenues as other US states re-regulate iGaming. It positions the buyer to become the largest regulated casino affiliate in the US, and to take advantage of further re-regulation in what has the potential to become the world's largest iGaming market.
Currently the US market represents approximately 20 percent of the total online Casino market. Some states have reregulated to permit online games, such as Nevada (poker), Delaware (all game types) and New Jersey (all game types), and initiatives are underway to re-regulate in other states.
Successfully Defending a Government Contractor Against a Terminated Employee's Health Care Claim
Ifrah Law successfully defended a government contractor against claims by a terminated company employee. Our client, a health care professional supplier, faced allegations that it failed to offer the former employee COBRA insurance coverage, as required under the COBRA statute.
Ifrah Law conducted a bench trial in the U.S. District Court for the Eastern District of Virginia in January 2012. The judge sustained minimal claims and awarded the plaintiff a mere $500.
(Middlebrooks v. Godwin Corporation, U.S. District Court, Eastern District of Virginia, No. 1:10CV1306))
Prevailing in a Government Contractor's Debarment Proceeding
How long should your past haunt you? A client of Ifrah Law faced that question when it was confronted with a potentially crippling debarment from a federal agency.
The government contractor had participated in a conspiracy to bribe a public official for a contract award. However, it was the first to cooperate in the resulting federal investigation, which led to a successful conviction. Fast forward four years, and the Department of Defense moved to debar our client. The DoD had already placed the contractor on the Excluded Parties List System (EPLS) but wanted to go a step further. Debarment would have been devastating for our client's business, resulting in an almost complete loss of revenue.
Presenting the client's strong performance record since the bribery incident (we even got the prosecutor from the contract bribery case to write a letter to the court on our client's behalf), Ifrah Lawyers successfully represented the contractor in the debarment proceeding. We obtained a decision of no debarment period at all.
Protesting Procurement Irregularities to Keep a Client in Competition
A client contractor participated in a procurement competition over a multi-award contract with the Department of the Army that was valued at almost half a billion dollars. After submitting a proposal, our client (along with other bidders) was excluded from the competition because of a deficiency in a proposed labor rate. The other excluded parties protested to the Government Accountability Office, and the Army permitted five of the protesting parties to rejoin the bidding process.
With just a week left before the final proposal revisions were due, our client asked us for help. We filed a U.S. Court of Federal Claims protest asking to reverse the exclusion based on irregularities in the procurement process. We also asked for an injunction to prevent the bidding process from ending.
As a result of our filing and subsequent negotiations with the Department of Justice, our client was permitted to rejoin the bidding and to submit a revised bid.
(Platinum Business Corporation, et al. v. United States, 1:12-cv-00001, Court of Federal Claims, Bid Protest (2012))
Effectively Advocating for a Government Contractor Facing Debarment
Having spent over 30 years in the environmental and renewable energy industry, our client was dismayed when he received a Notice of Suspension and Proposed Debarment (the Notice) from the EPA. Facing the possibility of a three-year debarment, our client knew that such a black mark would mean not only the end of his company, but also the end of his career.
Ifrah Law set to work on contesting the Notice and addressing the mitigating and aggravating factors. While our written response was strong, the bold and clearly reasoned advocacy we provided during the oral argument had the biggest impact on the case. Ifrah argued that this was a one-time oversight during an alleged emergency situation, for which our client was truly remorseful. But we took the additional step of arguing that that our client never should have been prosecuted in the first place, and that he was the victim of an overzealous prosecutor.
After the record closed, we were told that a settlement of two years was feasible, but we refused to settle. When the decision was rendered, our client faced no debarment whatsoever, allowing him to resume his government contracting business immediately. The EPA legal counsel involved in this matter told us that the advocating we did on our client's behalf was one of the best she has ever seen.
Blog Posts
September 6, 2018

With online sports betting and gaming now legal in New Jersey, many businesses are seeking to jump into this flourishing industry. However, the regulations require that any company seeking to offer this kind of entertainment be associated with a land-based casino in the state, and that kind of association requires a specific legal status. Companies… Read More
Crime in the Suites
|
FTC Beat
|
Ifrah on iGaming