Steven Eichorn works with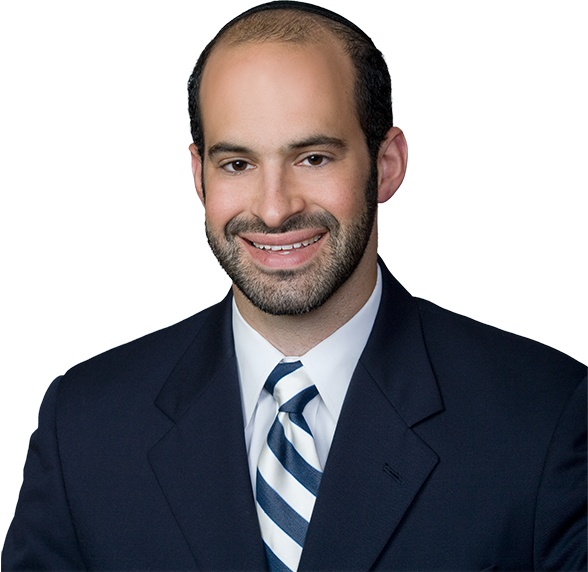 Ifrah Law
Steven Eichorn works with clients at the forefront of the technology, eCommerce and gaming industries. For both established companies and startups, Steven helps with licensing applications, legal opinions, buyouts and acquisitions, commercial agreements and ICOs, in addition to general legal matters like corporate formation documents, operation agreements and employee contracts. Steven excels at resolving his clients' various legal challenges and surpassing their expectations. His clients appreciate his thorough understanding of the law in these rapidly evolving areas, and his straightforward assessment of how they can best attain their business goals. With sports betting now legal in a growing number of…
1717 Pennsylvania Ave, N.W.,Suite 650
Washington
DC
20006
(202) 838-4735
N/A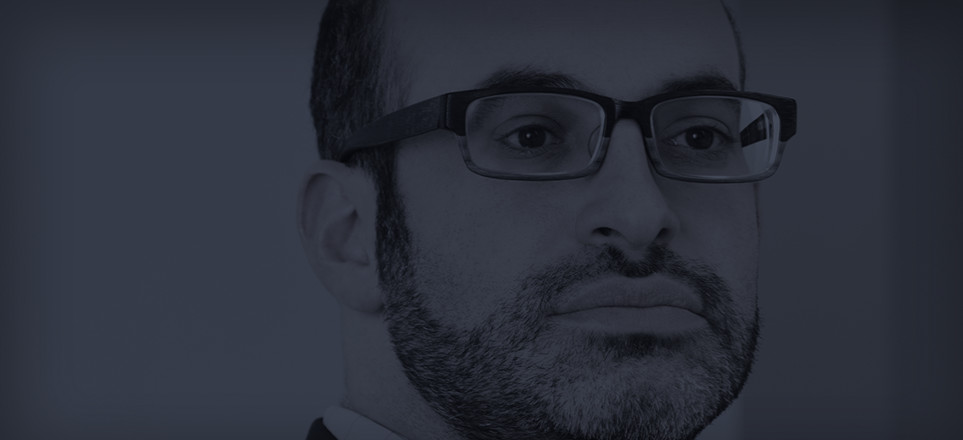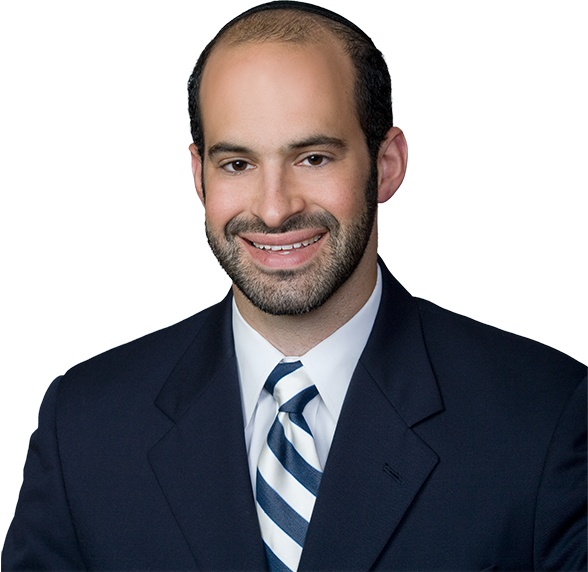 Biography
Steven Eichorn works with clients at the forefront of the technology, eCommerce and gaming industries. For both established companies and startups, Steven helps with licensing applications, legal opinions, buyouts and acquisitions, commercial agreements and ICOs, in addition to general legal matters like corporate formation documents, operation agreements and employee contracts.
Steven excels at resolving his clients' various legal challenges and surpassing their expectations. His clients appreciate his thorough understanding of the law in these rapidly evolving areas, and his straightforward assessment of how they can best attain their business goals.
With sports betting now legal in a growing number of states and iGaming surging in popularity, Steven frequently applies his knowledge of the online space to companies and niche players in this flourishing market. He often assists clients in navigating the complex gaming licensure process in New Jersey and other jurisdictions by reviewing and overseeing all business entity and personal disclosure forms and commercial agreements with casinos. He also provides analysis of current and proposed daily fantasy sports games to ensure compliance with state and federal laws, and opinion letters for companies in need of payment processing verification.
Other recent representative matters include:
Negotiating a large, multimillion-dollar sale of several iGaming websites, thereby positioning the buyer as one of the largest regulated casino affiliates in the U.S.
Preparing the license application for an online casino game developer to become a registered Casino Service Industry Enterprise in the state of New Jersey, including negotiating with the New Jersey Division of Gaming Enforcement, while also advising on corporate transactions and revenue share agreements with multiple casinos
Drafting and executing all commercial contracts for a startup in the food industry including licensing, vendor and employee agreements, plus the company's corporate formation
Overseeing all company-wide compliance including employment and litigation matters for a small business providing day care services
Drafting the operating documents for a joint venture that successfully bid on a government contract worth over $10 billion
Clients in the eCommerce and online advertising sphere turn to Steven for his familiarity with the nuances of their industry. First and foremost, he helps protect clients from legal liability from both consumers and contracting parties through thoughtfully prepared privacy policies, terms and conditions, end-user license agreements and online distribution agreements. Beyond immediate industry-related concerns, Steven also provides guidance on legal needs such as product manufacturing agreements, creating LLCs and writing bylaws.
Steven extends his legal skills in the community by assisting individuals in pro bono matters, including providing legal advice in landlord-tenant disputes and uncontested divorce proceedings. He has also served on the boards of a number of community organizations.
Professional + Community
Certification, Advanced Sports Betting Regulation Program – UNLV International Center for Gaming Regulation
Bancroft Village Homeowner's Association, Treasurer
DC Bar, Member
KAYTT, Board Member
Publications + Presentations
Case Studies
Preparing License Application to Become Registered Casino Service Industry Enterprise
Ifrah Law prepared the license application for Ezugi to become a registered Casino Service
Industry Enterprise in New Jersey. We have worked extensively on representing the client
in negotiations with the New Jersey Division of Gaming Enforcement to address Division
of Gaming Enforcement (DGE) concerns, obtain approval of the application, and to receive
transactional waivers for continued operations. The firm also represents Ezugi on its corporate
transactions and revenue share agreements with multiple casinos. Ezugi was the first operator
after regulation to offer a "virtual" live dealer where remote players watch and play poker
online while they view a real casino table and dealer. This innovative and cutting-edge work
has resulted in our client partnering with the Golden Nugget Casino and its counsel, Brownstein
Hyatt Farber Schreck, LLP.
Helping Clients Successfully Navigate State Licensing Procedures
Steven helps guide clients through the state gaming licensing process, including in the states of New Jersey and Pennsylvania. He advises on the appropriate application requirements and reviews the draft applications before filing with the state gaming regulator.
After filing the application, Steven continually guides the client through any follow-up requests by regulators and diligently works to ensure the application process goes as smoothly as possible for the client.
In particular, Steven has assisted foreign clients in navigating their initial entry into the U.S. gaming market, which has unique quirks that often differ from the foreign gaming jurisdictions in which the foreign companies are already operating. Often, foreign companies are unfamiliar with the multiple layers of requirements imposed by state regulators and on the interaction between federal and state requirements.
Successfully Negotiating a $60 Million Sale of iGaming Websites
Ifrah Law helped our client profitably exit its strong position in the lead generation market within iGaming through a sale of websites and other affiliate related assets from the US-based founders in a transaction worth up to $60 million.
The acquisition included generated revenues from licensed operators in the regulated casino and poker markets in the states of New Jersey and Nevada, plus a range of other assets which are expected to generate significant revenues as other US states re-regulate iGaming. It positions the buyer to become the largest regulated casino affiliate in the US, and to take advantage of further re-regulation in what has the potential to become the world's largest iGaming market.
Currently the US market represents approximately 20 percent of the total online Casino market. Some states have reregulated to permit online games, such as Nevada (poker), Delaware (all game types) and New Jersey (all game types), and initiatives are underway to re-regulate in other states.
Enabling Gaming Clients to Obtain Access to Payment Processing
Steven Eichorn has assisted numerous clients in the online gaming sector with obtaining access to payment processing through drafting persuasive legal opinions and through client advocacy. The legal opinions cover a wide array of federal and state gambling laws.
The format of the legal opinion varies depending on the client's needs and whether they require a full federal and fifty-state legal analysis. For instance, Steven has drafted legal opinions that were limited to federal gambling laws, and others that addressed both federal law and each state on a state-by-state basis. Additionally, for some foreign clients, the legal opinion has been limited in scope to the Wire Act only because the legal opinion was required in response to a request from a foreign regulatory agency.
Online gaming clients include operators in the daily fantasy sports industry, skill-based online gaming, sweepstakes-style contests, eSports wagering, and other cutting-edge gaming concepts.
Blog Posts
April 25, 2022

The Pennsylvania Gaming Control Board (Board) issued a letter to enact a policy change to raise the ownership interest threshold from one percent to five percent for ownership interests held in privately-owned entities. This immediately impacts the licensing requirements of "principal" applications in Pennsylvania and is effective for both existing licensees (or pending applications) and… Read More
Crime in the Suites
|
FTC Beat
|
Ifrah on iGaming
1717 Pennsylvania Ave, N.W.,Suite 650
Washington
DC
20006
(202) 838-4735