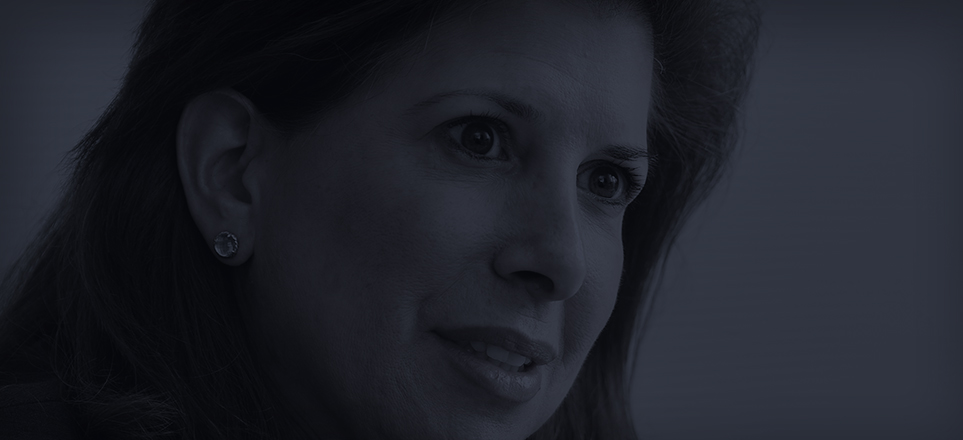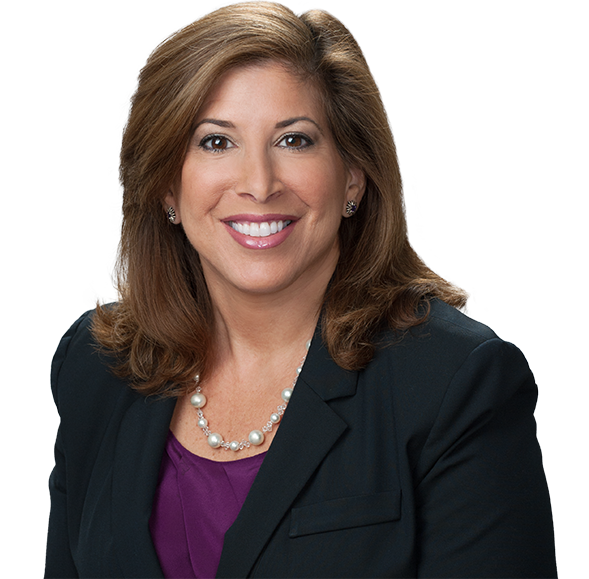 Biography
Michelle's unfailing dedication to her clients is evidenced by the fact that her first client, whom she worked with as a first-year associate over 20 years ago, remains an active client. She establishes strong and lasting relationships by committing herself to client service. Michelle understands her clients' business goals, guides them in their use of new technologies, and communicates with them as their business activities unfold.
Michelle's practice is focused on helping her clients establish powerful and lasting relationships with their customers and prospects. Whether engaging audiences through sweepstakes/contests, social networks, telemarketing, text, or email marketing, Michelle ensures that her clients' communications comply with current marketing and privacy laws and regulations. For clients who have embraced the popularity of online promotions and gamification, Michelle keeps programs running smoothly by providing guidance on the necessary rules, thresholds and disclosures in the midst of a constantly changing legal landscape. As clients rely more on social media to publicize promotions, Michelle provides up-to-the minute legal counsel related to the rules on Twitter, Facebook and other social sites.
As Ifrah Law increasingly leads the way in iGaming, Michelle advises daily fantasy sports and eSports companies on privacy matters, including drafting online terms and conditions, and preparing legal opinions and analysis to support iGaming companies' launching of their services, including working with payment processors.
When clients find themselves involved in an enforcement matter with the Federal Trade Commission, Federal Communications Commission or state agencies, Michelle's deep knowledge in these areas and her strong footing in the privacy community help her to resolve issues in the most expedient manner possible. Michelle has extensive experience defending individual and class actions in the consumer protection context, including dozens of Telephone Consumer Protection Act cases. She obtained a rare rescission of an FCC citation in a TCPA enforcement matter.
Michelle also advises clients as to what policies and procedures can be put in place to show a company's good faith efforts, should the government come knocking. When companies are involved in potential data or security breaches, Michelle knows which questions to ask to ensure they have a sound legal strategy. She works with the company step-by-step to resolve the situation from both the government's, and her clients' as well as their customers' points of view.
Michelle leads Ifrah Law's special GDPR Services, guiding companies which collect, store or mine the personal data of European residents on compliance with the General Data Protection Regulation (effective May, 2018). Our reasonably priced fixed fee program will review your current business practices and update your provisions and protocols to help your organization avoid fines and lawsuits for failing to comply with these new regulations.
Previously, Michelle was a partner at Thompson Hine where she was a member of their telecommunications, corporate transactions & securities and emerging technologies groups. She began her legal career in the litigation department at Paul Hastings, where she spent seven years honing her litigation skills, prior to moving into their corporate practice. Her litigation experience gives her a solid foundation for helping clients avoid litigation as well as in advising them when they are faced with litigation. This litigation experience, coupled with her regulatory and corporate experience, allows Michelle to offer her clients a full complement of services.
Awards + Recognition
Top Author, 2017 JD Supra Readers' Choice Award
National Law Journal, Top Rated Lawyer 2017-2018
Cablefax Top Rated Lawyer 2017
National Law Journal, Top Rated Litigator 2016
Certified Information Privacy Professional (CIPP) certification, International Association of Privacy Professionals
ALM 2013 Washington DC's Women Leaders in the Law
ALM 2012 Top Rated Lawyer – Technology Law
Martindale-Hubbell AV Preeminent Peer Review Rating
Professional + Community
Vice President, Legal – Executive Committee, National Woman's Party at the Belmont-Paul Women's Equality National Monument
Member, International Association of Privacy Professionals (IAPP) – Publications Advisory Board
Member, Emory Law Alumni Board
Editorial Board Member, Digital Business Lawyer (formerly E-Commerce Law & Policy)
Editorial Board Member, Payments & FinTech Lawyer (formerly E-finance & Payments Law & Policy)
Women in Cable and Telecommunications Past Board Member Washington, D.C. – Baltimore Chapter
Federal Communications Bar Association
District of Columbia Bar
New York State Bar Association
Women's Bar Association of DC
Volunteer, Special Olympics
Brandeis University Alumni Admissions Council
Pro Bono Volunteer through the District of Columbia Bar
Former Board member for the Law Firms Division of the United Way, National Capitol Area
Publications + Presentations
Case Studies
Ongoing Defense of TCPA Claims against Financial Services Company
Ifrah Law represents a financial services company against in several matters involving claims under the Telephone Consumer Protection Act ("TCPA") which allege violations in connection with debt servicing calls.  We are currently litigating and arbitrating over 25 cases for this client in many jurisdictions across the United States.
The potential collective cost to the client is significant in TCPA cases, which allow for statutory damages of up to $500 per call, and $1500 per call if a violation is deemed willful.
Ifrah Law's team has been consistently successful in negotiating satisfactory resolutions of many of these claims. We have also succeeded in attaining positive results for our client in arbitration proceedings.  We have litigated or arbitrated these matters in states such as Florida, Maryland, Illinois, Virginia, New York, and the District of Columbia.
Swift Resolution of a Potential TCPA Class Action
A plaintiff alleged that Ifrah Law's longtime client, a company that provides fax and voice broadcast services to Fortune 500 businesses, sent faxes to her cellular phone without consent and in violation of the federal Telephone Consumer Protection Act of 1991 ("TCPA"). The plaintiff claimed that she represented a class of persons who had received these attempted faxes on their cellular phones and thus that she and the class were entitled to statutory damages under the consumer protection law which targets unsolicited communications.
During discovery it became apparent that our client had instituted superior compliance protocols, due to the ongoing counsel of Michelle Cohen, leader of our Data Protection and Cyber Security practice group. Michelle had worked with the client for years on ensuring that their business model fit within the "fax broadcaster defense," which protects innocent fax broadcasters from TCPA liability. Michelle helped create this defense when the FCC first implemented the law. The matter settled swiftly for a nominal amount, due to the lack of substance behind the allegations.
The case is remarkable for its demonstration of Ifrah Law's superior advice and counsel throughout a client relationship. On the compliance side, Ifrah Law helped our client to anticipate potential challenges under the TCPA and mitigate risk. When the company found itself embroiled in litigation, Ifrah Law was able to bring such a challenge to a quick resolution by demonstrating its compliance while guiding the client through the litigation process. The firm's attorneys have been involved with the TCPA since its inception in 1991, and we typically work closely with company executives on their compliance protocols and privacy practices, developing a thorough understanding of the types of communications   the company initiates and crafting operational and contractual protections to protect the company in the face of potential class actions, other litigation, and regulatory oversight.
Winning Big with a Celebrity Sweepstakes Endorsement
After developing a solid online promotions program over several years with Michelle Cohen advising on sweepstakes and contests, Michelle's long-standing client, a digital wellness company, decided to energize its online efforts with a celebrity endorsement sweepstakes. The celebrity, a known health advocate and popular entertainer, partnered with our client to give away VIP ticket packages to his sold out shows in multiple cities.
Michelle crafted sweepstakes rules and reviewed promotional materials, including social media campaigns. The celebrity also used social media to organize in-person athletic meet-ups around the country, as part of his current touring schedule. This coast-to-coast campaign included sweepstakes at the on-site events. Michelle worked with our client on several aspects of its campaign, including social media messaging, drafting winner's eligibility affidavits and ensuring compliance with state and federal sweepstakes laws, as well as social networks' policies and requirements.
The result? Michelle's client continues to develop exciting and clever online promotions that will engage their audience, while complying with applicable laws and regulations and maintaining positive relationships with key social networks.
Successfully Negotiating the Sale of Assets During a Government Investigation
When a company that is under investigation for money laundering decides to sell its assets, what was once a straightforward sales process becomes a complex negotiation. That is what happened with our client, a provider of diagnostic testing equipment.
Ifrah Law and Michelle Cohen represented the company in its sale of radiology and cardiology diagnostic services equipment, which involved numerous challenges. Understandably, the buyer was concerned about the ongoing criminal investigation, and Michelle worked closely with them to address their concerns about representations and warranties and possible post-sale seizure from the government. Additionally, since there were bank liens on some of the assets, Michelle worked with the bank's outside counsel to arrange a prompt payoff, obtain a satisfactory pay-off letter and secure a release of the liens in order to close the deal. Michelle also worked with the buyer to create a creditor payment plan that would payoff unsecured creditors and obtain releases from them in order to address the buyer's concerns about unsecured creditors seeking relief from the buyer. Finally, she created an employee fund (funded by the buyer) to pay for uncompensated leave time.
These complicated issues were resolved in less than two weeks, as a result of Michelle's skilled negotiations with all parties. The buyer was represented by Delaware's largest law firm.
Successful Resolution of a TCPA Class Action
Michelle Cohen's client, a publicly-traded enhanced messaging provider, was involved in a large-scale class action alleging violations of the TCPA's unsolicited facsimile advertising rules. In addition to having provided the client with TCPA advice for over 15 years, Michelle represented them in enforcement matters before the FCC, including obtaining the rescission of an FCC citation, a highly unusual ruling from the FCC, finding that the client had a valid defense to the citation.
This TCPA case involved the alleged sending of 125,000 unsolicited faxes. The class was suing for triple damages of $1500 per violation – up to $180 million. Michelle and her team handled discovery, including depositions and motions. When the other parties decided to enter mediation, Michelle represented her client through the mediation, to the settlement agreement and ultimate dismissal of the case. Given the damages at stake, this case was successfully resolved for Michelle's client, whose settlement contribution fell below the limits of their insurance policy.
Ensuring TCPA Compliance for a Global Provider of Customer Management Services
On behalf of our client, a leading provider of customer management services with call centers around the world, Ifrah Law led a full-scale review of its customer communications to ensure that they comply with federal and state requirements, including those of the TCPA and the FTC's Telemarketing Sales Rule (TSR). We addressed the many different types of calls that the company undertakes on behalf of its varied customer base – service calls, appointments, live sales calling and pre-recorded calls – to ensure that its call centers are using consistent protocols and controls in the United States, and that these protocols are in compliance with the TCPA and TSR. Our client trusted Ifrah Law with this extensive project due to our long history with managing TCPA matters – we have been involved with the TCPA since its inception in 1991 – and due to our prior work for the client, including successfully representing the client in two FCC inquiries.
We worked with the company's Director of Privacy to develop a thorough understanding of the types of calls that the company makes for its customers, and the contractual protections that are in place and which could be revised to protect the company further. A critical aspect of this project was to educate leaders within the company that there are different TCPA requirements based on the type of call: technology used, person being called, whether the call is pre-recorded or live; mobile or business. We also wrote the call center guidelines and controls to ensure that all employees – from those being trained to the marketing team – had the same information regarding how to handle different types of customer call projects.
This large-scale process took a year to complete. Once the documentation was finalized, our client was ready to begin a company-wide training program on the guidelines, well in advance of TCPA rule changes.
Blog Posts
January 18, 2018

No one likes being on the receiving end of an immunization shot, but many of us submit to a flu shot each fall or winter.  David Latner, a patient of the Mount Sinai Health System's West Park Medical facility, apparently found a single text from West Park reminding him about flu shots to be alarming… Read More
Crime in the Suites
|
FTC Beat
|
Ifrah on iGaming