A Blog About Current Issues in White Collar Defense
◂ back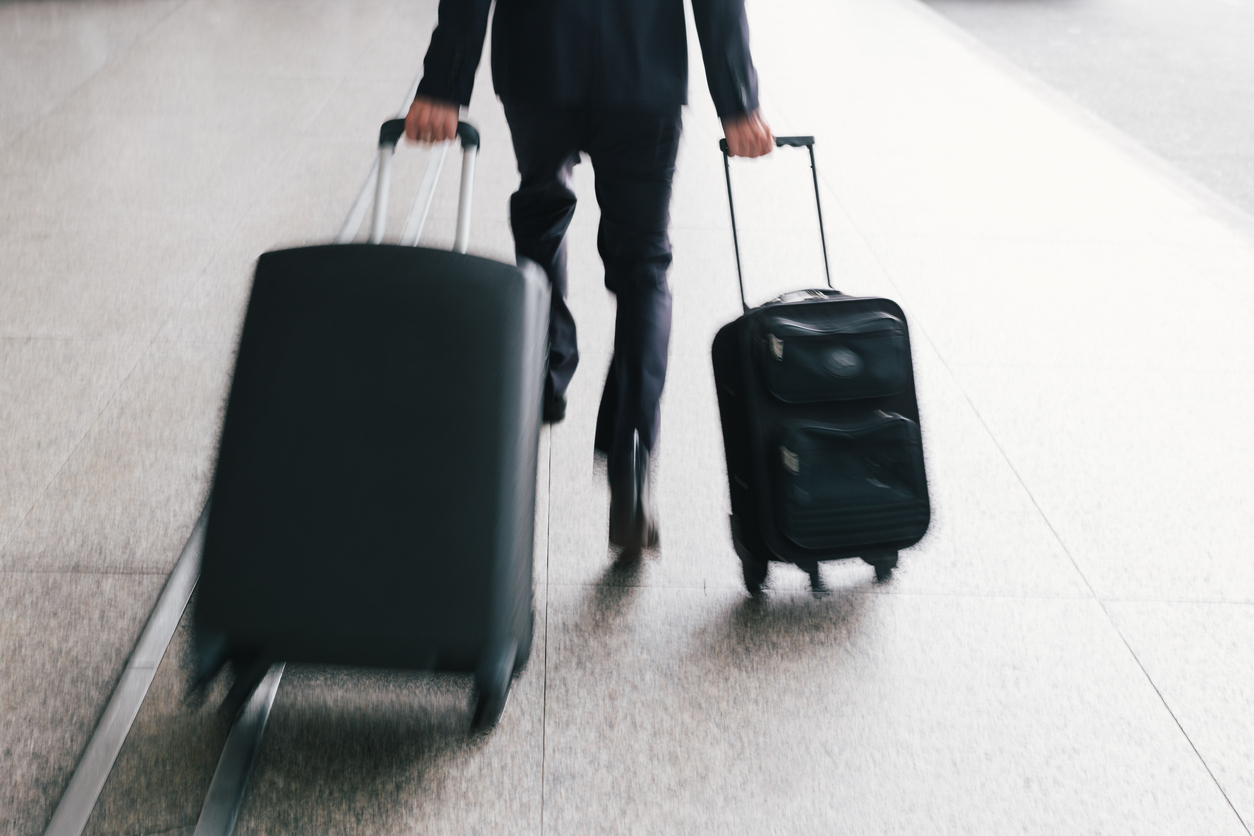 July 19, 2017
You Can't Run From Justice
Just last week, a Kentucky lawyer by the name of Eric Conn was sentenced to twelve years in prison by a federal judge for bribery and theft of government money.  Though similar sentences are doled out around the country on a daily basis, this was unique because the defendant was not even in the courtroom.  The notion that a judge could sentence a defendant in absentia is unusual, but it need not give rise to fears that any one of us may be judged guilty in a secret proceeding without warning.
In fact, sentencing Conn without him in the courtroom was so unusual that the judge issued a written opinion explaining why he did so.  The case started out typically enough.  Eric Conn had pleaded guilty to Social Security fraud and bribing a Social Security judge, and was set to be sentenced July 14.  As part of his plea deal, he agreed to testify against one of his co-defendants, and was allowed to remain out on bail subject to GPS monitoring while awaiting sentence.
But after entering his plea, things began to get complicated.  Conn simply disappeared, and his GPS monitor was found in a backpack by the side of a Kentucky highway.  Somebody claiming to be Conn made several calls to his lawyer and the press attempting to negotiate his return while trying to avoid the need to testify against his co-defendant.  But Conn simply could not be found.
When July 14 came and Conn still hadn't turned up, the judge was in a difficult position.  The Federal Rules of Criminal Procedure require that a defendant be present for his own arraignment, trial, and sentencing.  This requirement comes from over a century of Supreme Court cases finding that it is "contrary to the dictates of humanity" to allow a criminal proceeding to go forward without the person whose conduct is being judged in the courtroom.  Those same procedural Rules also give a defendant a right to speak directly to the judge before he is sentenced, a right called "allocution" that has existed in the common law for hundreds of years.  Federal law also gives a defendant the right to see and respond to the information the court will use when sentencing him.
All of these rights combine to ensure that a defendant is treated fairly as an individual when he comes before the court.  He gets the chance to set the factual record straight.  He gets to look the sentencing judge in the eye, so that a judge cannot simply ignore the fact that a sentence will fall upon a real person.  And he gets to explain himself, apologize, or provide reasons why a harsh sentence is unnecessary or unfair.
Judges take these rights seriously.  When a defendant jumps bail and does not appear for sentencing, courts will usually delay the sentencing until the defendant's appearance can be secured.  (Usually, an arrest warrant is issued and the defendant will eventually be brought back before the court in custody.)
Here, however, the court found that by fleeing and going into hiding, Conn had waived his important procedural rights and simply proceeded without him.  This is unusual, but it is actually permitted by the Federal Rules of Criminal Procedure: a defendant who enters a plea in a non-capital case and then "is voluntarily absent during sentencing" waives his right to appear before the court and to address the court at sentencing.  The judge also relied on cases from other courts that found that fleeing deprived Conn of his right to review the information the court would use at sentencing.
On the one hand, it makes logical sense that a defendant who jumps bail after being ordered to appear has given up his right to be present for further proceedings.  And federal procedural rules—as well as several courts—recognize that logic.
On the other, there is always some concern when a court proceeds without the parties present.  That is particularly the case where, as here, the court is dealing with a defendant who has fled his supervision.  That is because the Supreme Court has held that a defendant who is a fugitive cannot appeal his sentence under a doctrine called the "fugitive disentitlement doctrine."  So even if Conn's sentence was improper or illegal, there is no way for him to get relief for that error.
With all that in mind, Eric Conn's case should not raise fears in the minds of most people that they could be sentenced to over a decade of prison without even being in the room.  Rather, it demonstrates the ways in which a defendant—even one with legal training—can do things that end up forfeiting crucial rights important procedural protections.
1717 Pennsylvania Ave, N.W.,Suite 650
Washington
DC
20006
(202) 838-4735