A Blog About Current Issues in White Collar Defense
◂ back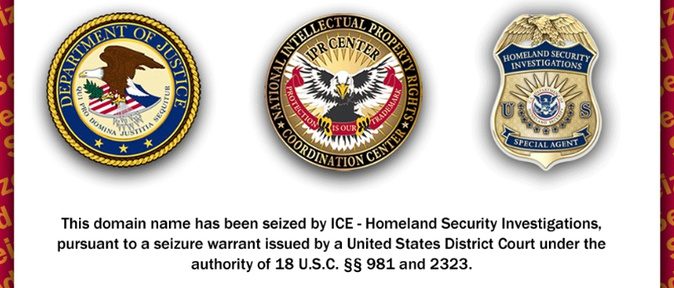 April 28, 2016
Feds Open The Gates and Seize the Domain Names
Does the federal government have the right to seize a domain name without notice? With growing frequency, the feds have seized the domain names of thousands of websites for alleged criminal wrongdoing. The latest example is the seizure earlier this week of 67 website domain names for the alleged illegal sale and distribution of counterfeit and prescription drugs.
There still is little information publicly available on the recent seizure. The Justice Department issued a short new release with a statement from U.S. Attorney Bill Nettles, in which he noted,
It's important for consumers to understand the significant risks involved in purchasing pharmaceutical drugs from these websites.  The generic versions of these prescription drugs are not approved by the Food and Drug Administration and cannot be distributed in the United States legally.  To be safe and effective, prescription drugs must be taken under the care and supervision of appropriate health care professionals; not purchased off the internet from unknown and unregulated foreign sources.
Whether or not the sites facilitated the alleged criminal behavior remains to be decided by a judicial proceeding (if the case ever gets to that point). Federal agents can obtain a seizure order based merely upon probable cause set forth in an affidavit. That's a relatively low bar considering the consequences of domain name seizures.
The only recourse for the sites at this point is to file a petition with a federal court to contest the forfeiture. Contesting a forfeiture is an uphill—and oftentimes protracted—battle. In the meantime the businesses operating through those domain names are effectively shut down, if the seized websites were their main channel of business. Once the feds carry out a domain name seizure, the "offending" sites will show a seizure banner notifying any visitors that the domain name has been seized by federal authorities for violations of federal laws. No business can be done on the site and the chances of visitors returning are slim.
So how is it okay for a domain name to be seized based on the allegation of a crime, before proper notice and hearing? The feds are taking advantage of a process known as an in rem proceeding, whereby they can file suit against the offending property itself for its alleged role in facilitating criminal conduct. Typically in rem proceedings are filed against tangible assets like a car involved in a drug deal or a bank account used to funnel illegal funds. But in recent years, in rem proceedings have been used by both state and federal agencies against domain names in order to crack down on alleged criminal behavior carried out through the websites. Examples include (1) the Justice Department's "In Our Sites" operation in which it seized the domain names of thousands of sites accused of violating U.S. copyright laws and (2) the state of Kentucky's attempt to seize 141 domain names of online poker sites.
Despite the increasing use of pretrial domain name seizures, the legality is still hotly debated by civil liberties groups, free market advocates, and international organizations. These groups raise constitutional concerns, such as due process and restraint on free speech, as well as jurisdictional concerns, such as federal or state authority to reach domain names owned by foreign individuals or entities. The biggest issue is that an in rem proceeding is inappropriate against domain names because a domain name is not property – it is a contractual right that, as such, should not be subject to seizure. We will discuss these concerns in more detail in a coming post once we learn more about the Justice Department's recent actions against the 67 pharmaceutical domain names.
1717 Pennsylvania Ave, N.W.,Suite 650
Washington
DC
20006
(202) 838-4735