A Blog About Current Issues in White Collar Defense
◂ back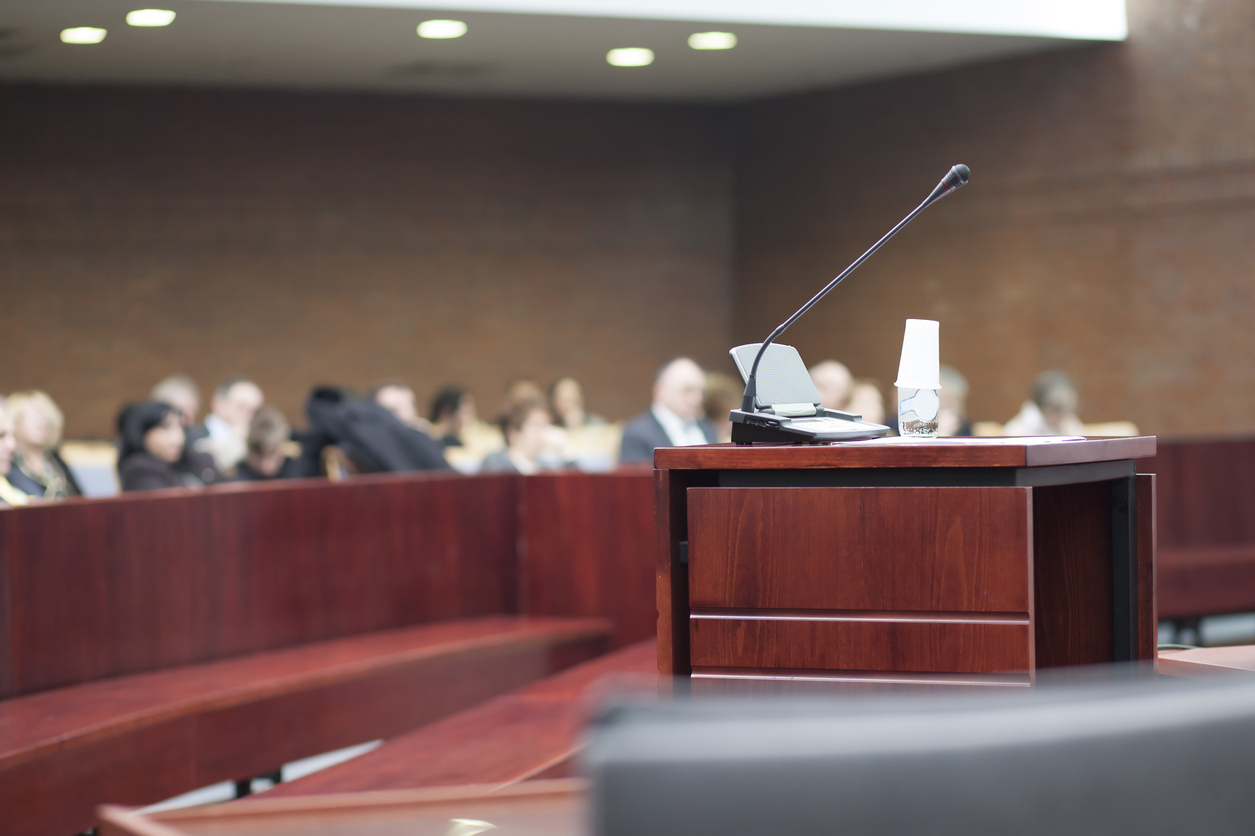 August 11, 2017
Supreme Court to Decide Whether Prosecutors Can Use Pleas to Skirt Constitution
While the endless portrayal of jury trials in media might indicate otherwise, trials are actually quite rare in the U.S. criminal justice system. With 97% of federal cases ending in pleas, the Atticus Finch conception of American justice has been largely confined to books.
Ordinarily, when an accused enters into a plea agreement, he waives his right to appeal his conviction—otherwise, future appeals could require as much effort as the trial that prosecutors had hoped to avoid.  But it is not clear what happens when there is a challenge to the constitutionality of the statute of conviction itself. The Supreme Court will be answering this question next fall because Rodney Class chose the wrong parking spot.
On a visit to the U.S. Capitol, Class found uncharacteristically great parking in a gateless lot close to his destination.  Class didn't see any signs restricting parking, so he drove straight into the lot to claim a space. When Class returned to his car, he found it surrounded by Capitol Police officers who had noticed a knife and holster in his car and suspected him of bringing a firearm onto Capitol grounds, which is prohibited by federal law. Class was surprised to learn that the unmarked lot was on the Capitol grounds, but freely admitted that he had lawfully owned firearms stored in his locked car.
Class was arrested and charged with possessing firearms on Capitol grounds—the same law that prohibits an individual from carrying even a licensed firearm on a Capitol tour or into her Congressman's office.
Believing that his arrest violated his Second Amendment and Due Process rights, Class filed numerous motions to dismiss the case, arguing that he never had notice that he was on Capitol grounds and that prohibiting him from possessing properly stored weapons in his car was unconstitutional.   The trial court rejected these arguments and set Class's case for trial.
Class did not appear for his trial but, instead, entered into a last-minute plea acknowledging the facts claimed by the government.  He continued to maintain that he had lawfully possessed firearms in his parked car on what he only later discovered to be Capitol grounds.
Immediately after the plea, Class appealed his conviction to the D.C. Circuit, arguing that the prohibition against firearms on Capitol grounds was unconstitutional both on its face and as applied to him even under the facts admitted in his plea. The D.C. Circuit affirmed his conviction without considering the merits of his argument, holding that Class waived any constitutional challenges the moment he struck a deal with the prosecutor and pled guilty. Although the case was simple and the D.C. Circuit's opinion extremely short, the Supreme Court has agreed to weigh in and decide whether entering a plea can deprive a defendant in Class's position to argue that the statute underlying that plea is, itself, unconstitutional.
Class has some support for his position.  The Supreme Court has previously ruled that a defendant who pleads guilty can still appeal his conviction on jurisdictional or double-jeopardy grounds.  But it is not clear whether there is a broader right to contest the constitutionality of a conviction based on a plea.
Even if the Court does rule in Class's favor, there could still be a potential loophole if prosecutors can still insert an express waiver of rights into future plea agreements. The existence of this loophole will depend on whether the Court rules that a right to challenge a statute of conviction is a non-waivable right. In Menna v. New York (1975), the Supreme Court appeared to hold that the right to raise a double-jeopardy challenge to a plea cannot be waived because it goes to the very heart of whether that defendant could be brought before the court in the first place. We are hopeful that the Court will rely on cases like Menna—and be clearer than it was then—to find that a right to appeal a statute's constitutionality cannot be waived.
Because nearly all federal criminal cases end in guilty pleas—and because a defendant like Class who does not dispute any facts is unlikely to prevail at trial—this case raises fundamental questions about how the Constitution will protect criminal defendants.  Closing the door to appeals on constitutional grounds could leave overbroad laws—and overzealous prosecutors—almost entirely unchecked. But the fact that the Supreme Court has agreed to hear the case at all is promising, suggesting that it may preserve the ability of defendants to challenge unconstitutional laws even after entering a plea.
 *Alex Grayson is a Summer Intern at Ifrah Law and is a student at Clark University in Massachusetts.
1717 Pennsylvania Ave, N.W.,Suite 650
Washington
DC
20006
(202) 838-4735