A Blog About FTC regulations and happenings
◂ back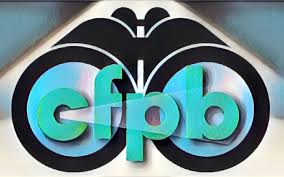 June 28, 2013
CFPB Takes Action Against 'Abusive' Acts by Debt-Relief Company
Recently, the Consumer Financial Protection Bureau, the watchdog agency of the financial industry, has proved that it has considerable bite. Created under the Dodd-Frank act to fill gaps in regulatory coverage, the CFPB's mandate is to enforce federal regulations that, among other things, restrict "unfair deceptive or abusive acts or practices" in consumer finance. The CFPB in recent months announced two major debt relief crackdowns, the most recent of which permanently shut the doors of a Florida company.
Last month, the CFPB announced that it filed a complaint against a Florida debt-relief company that misled consumers across the country by charging upfront fees for debt-relief services without actually settling most of the consumers' debts. According to the complaint, the defendants engaged in abusive practices by knowingly enrolling vulnerable consumers who had inadequate incomes to complete debt-relief programs. The complaint charged American Debt Settlement Solutions, Inc. (ADSS) and its owner, Michael DiPanni, with actions that were not just unfair and deceptive, but also abusive. Indeed, this case if the first time that the CFPB in its short history has enforced this prohibition on "abusive" acts or practices.
While "unfair" and "deceptive" are familiar terms to anyone who follows the Federal Trade Commission, the term "abusive" is new to Dodd-Frank and has been the subject of much consternation among Republicans in Congress, who consider it too vague. With this complaint, the CFPB provided what may be its first example of the type of conduct it will consider "abusive." ADSS allegedly collected about $500,000 in fees from hundreds of consumers in multiple states, charging illegal upfront fees for debt-relief services and "falsely promising them it would begin to settle their debts within three to six months when, in reality, services rarely materialized.
The CFPB said the actions were "abusive" because consumers reasonably relied on the company to "act in their interest by enrolling them in a debt-relief program that they can be reasonably expected to complete, and which will therefore result in the negotiation, settlement, reduction, or alteration of the terms of their debts." The CFPB simultaneously filed a proposed consent order that would settle the matter by halting the company's operations and imposing a $15,000 fine.
ADSS and its owner may have walked away relatively unscathed, with only a civil penalty, but others caught in the CFPB's cross hairs have not been as fortunate. Earlier this year, the CFPB filed suit against two lawyers and two debt relief companies in New York, alleging that they charged thousands of consumers illegal advance fees and left some worse off financially, while illegally profiting themselves. One of the lawyers, Michael Levitis, also faces mail and wire fraud charges brought by the Manhattan U.S. Attorney's Office – the first-ever criminal charges stemming from a CFPB referral. What's notable in this complaint is that the acts are described as both deceptive and unfair, but not as abusive.
Although a relatively new agency, the CFPB is proving that it has the chops to take down offenders in the financial industry. Both the Florida and New York cases are signs of future enforcement, and they send a stern warning to offenders – if you prey on vulnerable consumers, be prepared for a fight.
1717 Pennsylvania Ave, N.W.,Suite 650
Washington
DC
20006
(202) 838-4735