A Blog About FTC regulations and happenings
◂ back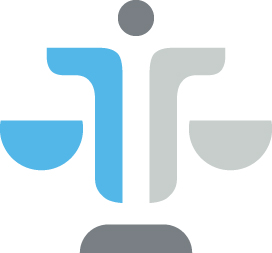 August 29, 2013
A Report From Affiliate Summit East, 2013
Since 2003, online marketers and merchants have been gathering twice a year to take part in the Affiliate Summit Conferences. In recent years, Ifrah Law has become a fixture at these shows, and our associate Rachel Hirsch is not only widely recognized as the face of the Ifrah Law Power Booth station, but also as a well-respected and preferred attorney counseling online advertisers on compliance-related matters and representing them in nationwide litigation.
After an Ifrah attorney recently returned from this year's Affiliate Summit East conference in Philadelphia, we interviewed her about new and emerging trends at this conference and in the industry.
Q. What struck you about the crowd at the conference this year?
A. In addition to the new venue, there were plenty of new faces at the conference this year. Surprisingly, however, despite the conference's name, there weren't as many affiliates there as there have been in the past. Traditionally, affiliates, sometimes known as "publishers," are independent third-parties who generate or "publish" leads either directly for an advertiser or through an affiliate network. This year, with a reported crowd of about 4,000 people, the conference included more individuals representing networks, brokers, and online merchants than affiliates. (Official conference statistics bear this out. Only 29 percent of attendees were affiliates.)
Q. What about vendors?
A. According to the organizers, one out of every 10 people there was a vendor. The term "vendor," however, is something of a misnomer. A vendor can be another term for an online merchant – someone who is actually selling a product on the market – or it can be a generic category for marketers who do not fit into the traditional categories of affiliates, merchants, or networks.
Q. What new industry trends did you notice?
At every conference, one or two markets always seem to have a dominant presence. At the Las Vegas conference in January, there was a large turnout of marketers in the online dating space. This year, two different markets emerged– diet/health and downloads.
Some of the exhibitors this year were manufacturers of neutraceuticals, which can include weight-loss products or testosterone-boosting products. The trend seems to be for online marketers to "white label" or "private label" neutraceuticals from bigger manufacturers. What this means is that online marketers or advertisers actually attach their brand names to a product and product label that they purchase from a manufacturer, either based on their own formulations or based on the manufacturer's product specifications. Well-known products that would fall into this category include Raspberry Ketone, Green Coffee Bean, and Garcinia Cambogia.
There were also a lot of individuals and companies there in the so-called "download" space. This often means the use of browser plug-ins that the consumer can download himself or herself. These can install targeted advertising (often pop-ups or pop-under ads) on an existing web page.
Q. Are there any risks involved in private labeling?
A. Definitely. If your name is on the label, it doesn't matter that you didn't manufacture the product. Your company and your label are subject to FTC scrutiny to the extent that you make claims about the product that you cannot substantiate. And beyond that, the Food and Drug Administration will also flex its enforcement power to the extent you or your manufacturer fail to institute good manufacturing practices, or "GMPs." While many companies claim that they are GMP-certified, many do not have practices and processes in place to account for defective product batches, serious adverse events resulting from product use, or product recalls.
Q. What are some other hot areas of enforcement by the federal government?
A. Well, how you market your product may be as closely scrutinized as the underlying message. Online marketers who make outbound calls to consumers, or who engage third-party vendors (such as call centers) to make these calls can run afoul of the Telephone Consumer Protection Act. Under the TCPA, anyone who calls customers without their express advance consent, or who hires anyone else to do so, can be hit with a $500 fine for each violation. That adds up, and the TCPA can be enforced by the Federal Communications Commission or by private plaintiffs. Upcoming changes in the TCPA, which will be effective in October 2013, make it even harder to stay on the right side of the law.
Q. How would you put it all together as far as the legal issues?
A. It's not just the FTC any more. These days, online marketers need to be aware of other agencies with broad enforcement powers, such as the CFPB, the FDA, and the FCC. And don't forget about the threat of private consumer litigation.
1717 Pennsylvania Ave, N.W.,Suite 650
Washington
DC
20006
(202) 838-4735