A Blog About Online Gaming and Entertainment Regulations
◂ back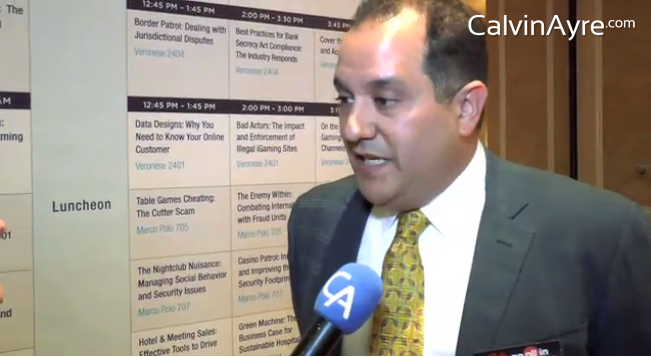 October 15, 2014
CalvinAyre.com Interviews Jeff Ifrah at G2E 2014 on NJ Sports Betting
This year's G2E Conference in Las Vegas was held at the Sands Expo & Convention Center from September 29th to October 2nd. This premier gaming event is the largest floor show in North America with over 450 vendors and exhibitors, and also features key presentations by leaders in the industry.
Firm founder, Jeff Ifrah was in attendance at G2E 2014 as the Moderator for the session titled, "Bad Actors: The Impact and Enforcement of Illegal iGaming Sites," with a panel that included high level state gaming regulators and iGaming experts.
While at the conference, Jeff was interviewed by expert gaming news website CalvinAyre.com about the motivations for New Jersey's sports betting directive and what to expect next regarding the ongoing debate between operators, legislators and the courts.
Watch Jeff Ifrah's interview with Calvin Ayre reporter, Rebecca Liggero, here!
1717 Pennsylvania Ave, N.W.,Suite 650
Washington
DC
20006
(202) 838-4735