A Blog About Online Gaming and Entertainment Regulations
◂ back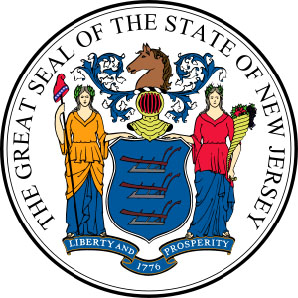 June 30, 2014
Court Decision Good for Poker, Bad for Bottom Feeding Plaintiffs
On Friday, a New Jersey state court judge threw out a lawsuit brought against the Borgata Hotel Casino & Spa in Atlantic City by six men who alleged that the Borgata was negligent in running a tournament in the 2014 Borgata Winter Poker Open which was cancelled after counterfeit poker chips were discovered in circulation.
After the Big Stack, No Limit Hold 'Em tournament was cancelled in January, New Jersey's Division of Gaming Enforcement ("DGE") conducted an extensive investigation into the allegations, and in April the agency ordered the Borgata to pay out approximately $1.7 million to eligible participants in the tournament.  The Borgata reimbursed the entry fee for each of the 2,143 players in the tournament and paid prize winnings to the final 27 players who were remaining when the tournament was cancelled.
In May, six men sued the Borgata Casino in Atlantic City accusing the casino of negligence in operating the tournament without proper surveillance and security.  The plaintiffs also alleged that the Borgata failed to promptly take action on reports that there were discolored chips in circulation at the tournament.  By the time that the Borgata discovered the counterfeit chips, approximately $800,000 worth of the chips had been introduced.
The Borgata filed a motion to dismiss the case arguing that the suit brought claims under the state's Casino Control Act, the law that governs the state's gaming industry, and that enforcing the law is within the exclusive jurisdiction of the DGE.   An Atlantic County Superior Court judge agreed, dismissing the lawsuit on Friday finding that the plaintiff's claims were within the exclusive jurisdiction of the DGE, a well settled principle under New Jersey law.  The court also found that the Borgata complied with the state's Casino Control Act regulations in operating the tournament.
The DGE has the expertise and authority to regulate the state's gaming industry and the court's decision affirming that jurisdictional grant was the correct decision.  In this case, DGE conducted a thorough investigation and issued an order that is fair to all parties and put controls in place in an effort to prevent this from happening again.  We fully support the court's decision to reaffirm the clear precedent under New Jersey law that the DGE has exclusive jurisdiction over the regulation of the gaming industry under the Casino Control Act and agree with the dismissal of this unnecessary litigation.
1717 Pennsylvania Ave, N.W.,Suite 650
Washington
DC
20006
(202) 838-4735