A Blog About Online Gaming and Entertainment Regulations
◂ back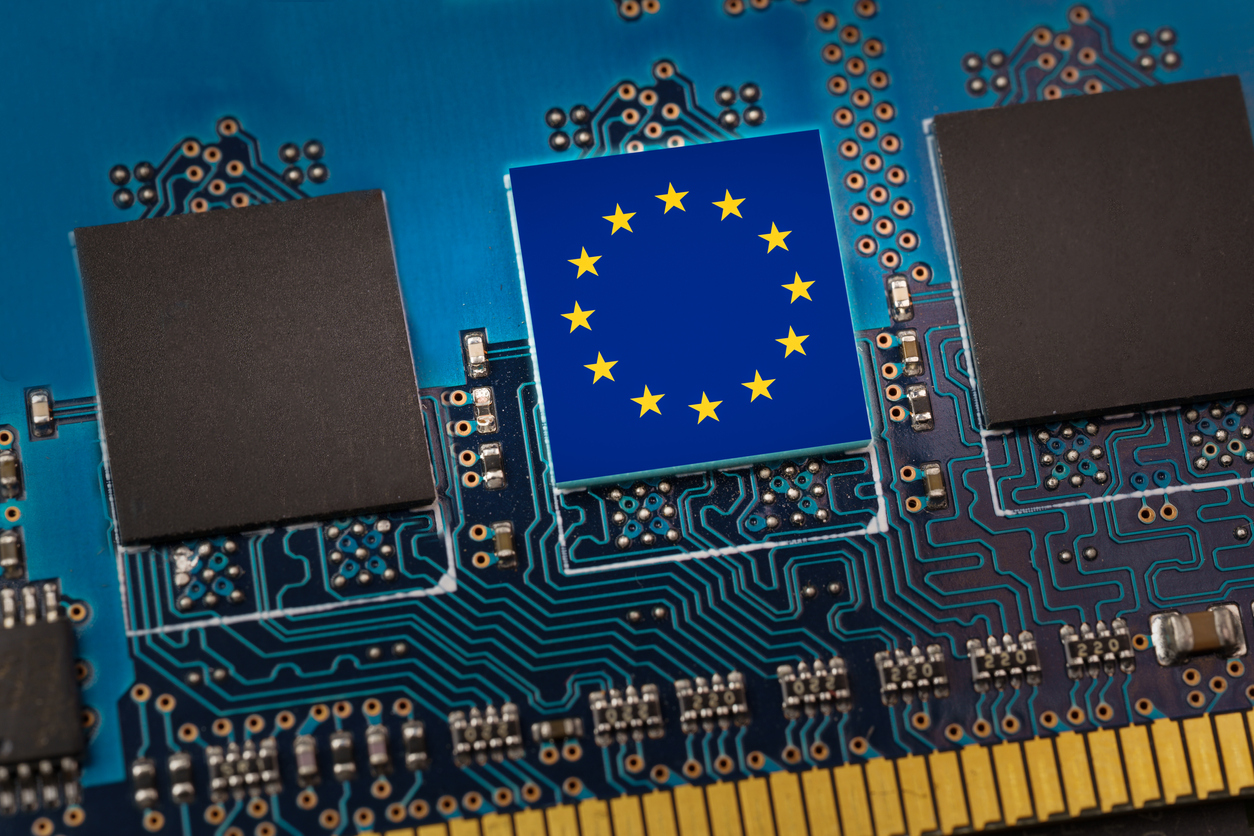 July 28, 2022
European Union Agrees On Cryptocurrency Regulation, Excludes NFTs (For Now)
European Union policymakers have taken the next step toward enacting a scheme for regulating cryptocurrency and other blockchain-based assets, as the Council of the European Union and the European Parliament provisionally agreed to approve new rules governing Markets in Crypto-Assets ("MiCA").  The new rules would address a range of risks related to cryptocurrencies and related assets—with notable exceptions in decentralized finance ("DeFi") and non-fungible tokens ("NFTs")—although further steps remain in the European Union's legislative process.
General MiCA Provisions
Citing concerns over consumer and investor protections, the MiCA framework would enact strong requirements for crypto-asset service providers ("CASPs")—defined to include parties engaged in the "custody and administration" of crypto assets, the operation of crypto exchanges and trading platforms, and providing advice on such assets—to protect consumers' wallets or become liable in case they lose investors' crypto-assets. [1] Additionally, MiCA covers any type of market abuse related to any type of transaction or service, like insider trading and other forms of market manipulation. Under this provisional agreement, CASPs would need authorization issued from a relevant national authority within three months in order to operate, and information would be regularly transmitted from national authorities to the European Securities and Markets Authority ("ESMA") for the largest CASPs.
Notably, MiCA does not include any anti-money laundering provisions since crypto-asset transfers were included in updated anti-money laundering legislation provisionally agreed upon by EU policymakers. Still, MiCA requires that the European Banking Authority ("EBA") maintain a public register of AML non-compliant CASPs. Additionally, CASPs whose parent company is headquartered in a country on the EU's list of jurisdictions considered at high risk for money laundering activities and non-cooperative jurisdictions for tax purposes will be required to implement enhanced checks in line with the updated AML framework.
Additional measures to protect consumers include a strong stablecoin regulatory framework. Stablecoins, which in MiCA are labeled "asset-referenced tokens" or "e-money tokens," would need to maintain a 1:1 liquidity reserve and also offer the holder a claim to redeem the asset free of charge at any point in time. Further, stablecoin issuers would need an office located in the EU and be subject to supervision by the EBA. There would also be a daily transaction cap on stablecoins at €200 million.
MiCA also seeks to address certain environmental and climate-related impacts of crypto-assets by requiring market actors to declare information on their environmental and climate footprint. Within two years, the European Commission would provide a report on the environmental effect of crypto-assets as well as introduce mandatory minimum sustainability standards for consensus mechanisms (e.g., proof-of-work), which notoriously consume significant energy. In initial legislative proposals, some European Parliament members argued for proof-of-work to be phased out, with the result that Bitcoin would be banned in Europe. Instead, the agreed-upon minimum-standards route leaves a potential ban of the consensus mechanism on the table while the extent of its adversarial environmental effects is determined.
Concerning Non-Fungible Tokens (NFTs)
MiCA refrains from addressing NFTs, despite much debate among co-legislators and concerns in the NFT market. A Coindesk report disclosed that while member states wished to see NFTs excluded from MiCA, the European Parliament expressed concerns over their use in money laundering schemes. The move would have required NFT issuers to be a legal person, register with authorities, and comply with other MiCA consumer protection measures. [2] Such requirements would have a drastic effect on the extent and nature of participation in NFT markets, as many projects that issue NFTs rely on a decentralized organizational structure in which no one individual is uniquely responsible for the offer and sale of NFTs.
While the agreement presently excludes NFTs, and thus staves off such deleterious requirements, a regulatory regime over the NFT market remains a possibility. The European Parliament stated in its press release:
"Non-fungible tokens (NFTs), i. e., digital assets representing real objects like art, music and videos, will be excluded from the scope except if they fall under existing crypto-asset categories. Within 18 months the European Commission will be tasked to prepare a comprehensive assessment and, if deemed necessary, a specific, proportionate and horizontal legislative proposal to create a regime for NFTs and address the emerging risks of such new market."[3] 
The "existing crypto-asset categories" exception is an important one, because of the extent to which the substance of many NFTs has become akin—if not identical—to various financial instruments, like securities. Legislators and regulators around the world are becoming attuned to the manner in which some NFT offerings substantively resemble offerings of financial instruments, using the form of the token to hide its substance. As in the United States, the lack of concrete regulatory guidance makes the issue even more pressing. Regulators in both regions will need to establish clear criteria by which businesses and consumers can properly distinguish between various NFTs and the legal categories they fall under—as mere collectibles or in-game items, regulated financial instruments, or otherwise. 
MiCA's Effect To Be Determined
While provisionally agreed upon by the Council presidency and the European Parliament, MiCA is subject to approval by the Council and the European Parliament before going through the formal adoption procedure. [4] This process is expected to take another 18 months, at which point MiCA would go into full effect in 2024. As provided above in the case of NFTs, the additional time will be used by the Commission to establish the technical details of implementing MiCA's various provisions.
[1] https://www.consilium.europa.eu/en/press/press-releases/2022/06/30/digital-finance-agreement-reached-on-european-crypto-assets-regulation-mica/ 
[2] https://www.coindesk.com/policy/2022/05/05/nft-issuers-could-have-to-centralize-and-register-under-eus-mica-rules-france-warns/ 
[3] https://www.consilium.europa.eu/en/press/press-releases/2022/06/30/digital-finance-agreement-reached-on-european-crypto-assets-regulation-mica/ 
[4] See: https://www.coindesk.com/policy/2022/07/06/heres-what-still-needs-to-happen-before-the-eus-mica-bill-becomes-law/ 
1717 Pennsylvania Ave, N.W.,Suite 650
Washington
DC
20006
(202) 838-4735