A Blog About Online Gaming and Entertainment Regulations
◂ back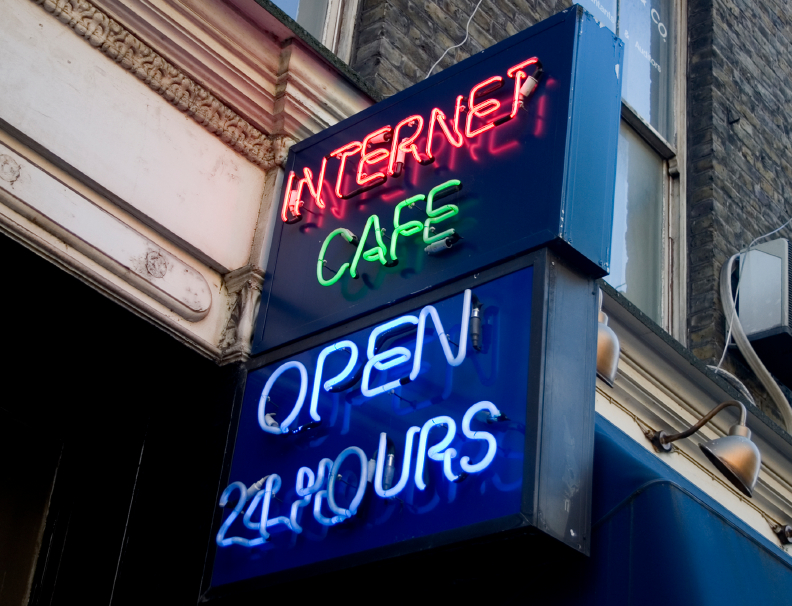 July 1, 2014
Florida's Sweepstakes Law Takes Aim at Dubious Sweepstakes Run by Non-Profits – Legislative Fix Has Broad, Unintended Consequences
Florida continues to lead the fight against illegal gambling in Internet cafes.  In 2013, state and federal agents arrested dozens of individuals associated with Internet sweepstakes cafes operated by the "Allied Veterans of the World & Affiliates," a purported charitable group.  These Internet cafes operated under a potential legal loophole.  Patrons were supposedly buying Internet time during which, proponents claimed, they were also playing a sweepstakes, like some of the fast food "scratch and win" promotions, rather than gambling.   Cafe patrons would win cash prizes or Internet time that could be cashed in if not used.
The charges against the targets in the Allied Vets case included illegal gambling, operating illegal slot machines, money laundering, fraud and racketeering.  In October 2013, a jury found an attorney for the cafes guilty on more than 100 counts of illegal gambling and racketeering.  A judge later sentenced the attorney to six years, although he reportedly remains free pending his appeal.  Even the Lieutenant Governor, who had worked as a consultant for the Allied Veterans, eventually resigned in the midst of the scandal.
Following the Allied Vets scandal, the Florida legislature took swift action to amend its game promotion law. Lawmakers tightened the law (Section 849.094), to restrict games of chance to those run by commercial entities on a "limited and occasional basis," for marketing and advertising purposes "in connection with and incidental to" the sale of a product or service.  However Florida regulators have not issued guidance as to what constitutes a "limited or occasional" basis for offering a sweepstakes.
Under the amended law, non-profit organizations may not offer sweepstakes.  While the legislature intended to prevent illegal gambling operations, the legislative "fix" has the unintended consequence of having groups such as AARP (which has a huge Florida membership) exclude Florida residents from national sweepstakes, because of the non-profit prohibition.  For instance, AARP's current "Rock Your Finances 50K Giveaway" excludes only Florida residents – due to the amended sweepstakes law.
For commercial businesses, the key "rules of the road" in Florida remain intact – Florida (and New York) continue to require that a sweepstakes with an aggregate prize value exceeding $ 5,000 be registered and bonded (Rhode Island requires registration for sweepstakes conducted by brick and mortar businesses).  Florida also requires that sweepstakes operators file their registrations at least seven days before beginning the sweepstakes.  Companies offering sweepstakes must publish the material terms of the rules for each sweepstakes in every advertising copy – this includes posting the rules where a sweepstakes is advertised on the Internet.  Of course, Florida sweepstakes operators may not require an entry fee, payment, or proof of purchase as a condition of entering a game promotion.
Violations of Florida's sweepstakes law can include fines, injunctions, possible referral for criminal prosecutions, and potential litigation under Florida's Deceptive and Unfair Trade Practices Act.  The law has been challenged in various court proceedings, although a federal court dismissed "with prejudice" a suit by an Internet cafe operator (with none other than famed litigator Alan Dershowitz as co-counsel) which challenged the ban on various constitutional bases.  Others have sued Dave & Busters and Boomers, claiming they are operating illegal "gambling houses" because their video games issue tickets which can be redeemed for prizes, a practice which the plaintiffs claim is similar to the banned Internet cafes and not within the permitted activities under the amended game promotion law.
Meanwhile, Internet cafes continue to operate in Florida.  In fact, by some estimates there are more cafes in operation than before the ban.  Yet, legitimate non-profit organizations like AARP cannot offer sweepstakes in the Sunshine State.  It appears the legislative "fix" here needs its own cure.  Until that happens, companies seeking to offer sweepstakes-types promotions to Florida residents should carefully review the amended law to determine whether the game promotion law allows "play" or requires Florida residents sit this one out.
1717 Pennsylvania Ave, N.W.,Suite 650
Washington
DC
20006
(202) 838-4735