A Blog About Online Gaming and Entertainment Regulations
◂ back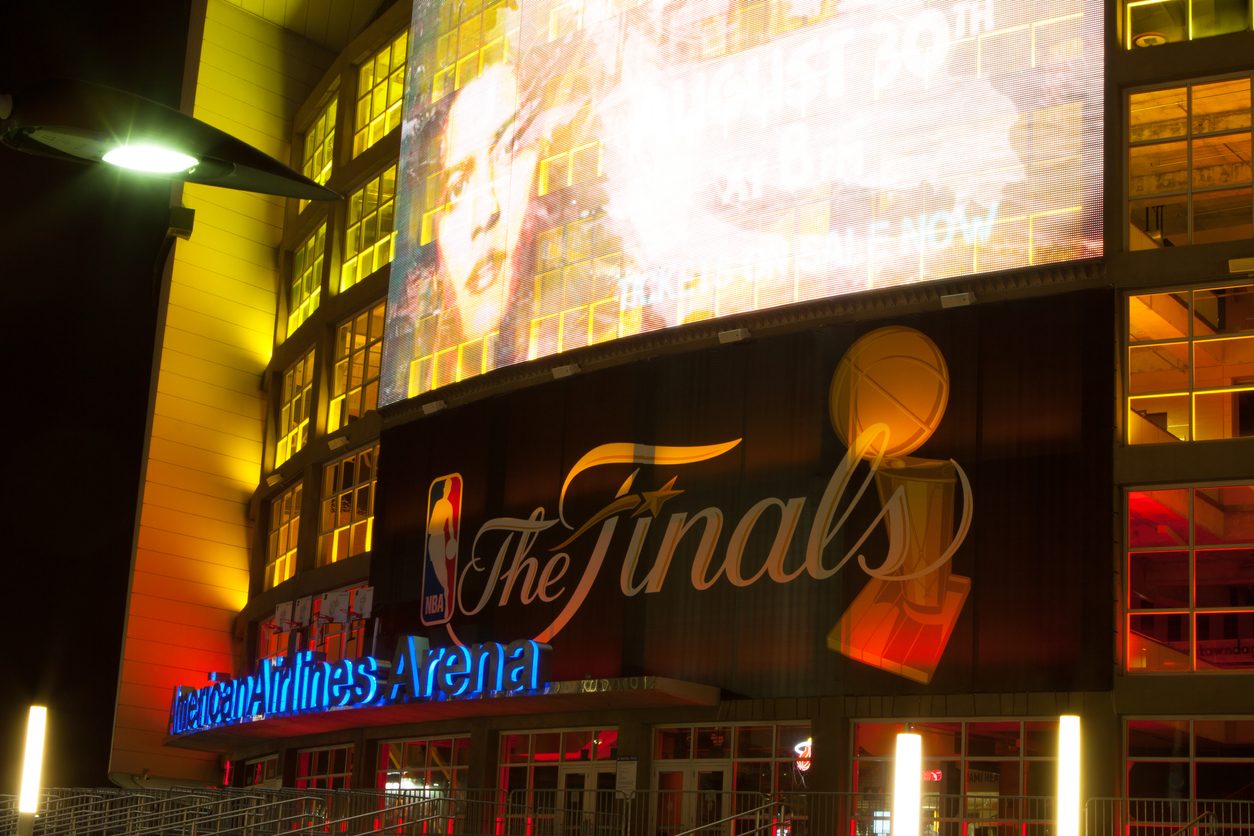 November 29, 2018
NBA Announces Deals to Provide Exclusive League Data to Sports Betting Operators
Once adamantly opposed to the idea of legal sports betting, professional sports leagues are now hurrying to play catch-up in order to profit from the burgeoning sports betting market. On Wednesday, the National Basketball Association ("NBA") issued a release announcing its "first betting data partnerships in the U.S." with sports data companies Sportradar and Genius Sports to distribute NBA sports betting data to United States providers.  On Tuesday, Major League Baseball ("MLB") partnered with MGM Resorts ("MGM") – which already has similar deals with the NBA, Women's National Basketball Association ("WNBA"), and National Hockey League ("NHL") – to offer sports betting in the United States and Japan.
With respect to the NBA data deal, Sportradar and Genius Sports gain "non-exclusive rights to distribute official NBA betting data to licensed sports betting operators in the US."  Since the deal is non-exclusive, other companies could license the NBA's data, but no other obvious contenders have come forward. While the NBA and Sportradar already had a limited data deal in place, this new partnership expands the relationship between the two entities. Sportradar and Genius Sports now have access to official betting data for all NBA and WNBA games and the right to provide sportsbooks with betting data products in real-time.
The deals this week are only the latest in a series of efforts by the NBA and MLB to establish an infrastructure to profit from their sports betting data since the Supreme Court struck down the Professional and Amateur Sports Protection Act last spring. Those efforts include lobbying state and federal legislators to require the use of official data, discouraging the use of non-official data by sportsbooks, and partnering with sportsbook operators like MGM. (Incidentally, Sportradar is also MGM's official data provider.) Regarding the first point, the leagues have recognized the utility of regulation.  Scott Kaufman-Ross, vice president and head of fantasy and gaming for the NBA, said, "We're going to have better results in a regulated market than an unregulated market."
The relationships the leagues are forming appear to all involved to be mutually beneficial.  MGM CEO Jim Murren said Wednesday at a New York sports betting conference that the sports leagues and MGM recognize that they must partner with one another to weather a rapidly changing sports betting environment. "We don't know how this is going to play out but we know each other," he said. "We've agreed to try to figure this out together." NBA Commissioner Adam Silver agrees: "As the sports betting landscape continues to evolve at a rapid pace, these new partnerships will provide robust and reliable data to ensure the best possible gaming experience for our fans in the U.S."
One sticking point remains, however, between the professional leagues and sportsbook operators: integrity fees, which constitute a piece of the sports betting action ranging from a quarter of a percent to one percent. "We're not interested in paying an integrity fee.  We're actually offended by that concept," Murren said. "But we are willing to pay — and pay well — for data and sponsorships and co-branding.  In-game betting is going to be so popular that to have league-endorsed data, the most relevant and current, is going to be critical."
At bottom, these deals represent yet another way for the leagues to profit from their data, which they intend to do either indirectly through state laws or directly through partnerships with bookmakers and data companies. Given the leagues' ability to negotiate commercial agreements like those announced this week, however, one is left to wonder why the leagues need to trouble state legislators to consider extracting additional revenue through integrity fees.
1717 Pennsylvania Ave, N.W.,Suite 650
Washington
DC
20006
(202) 838-4735