A Blog About Online Gaming and Entertainment Regulations
◂ back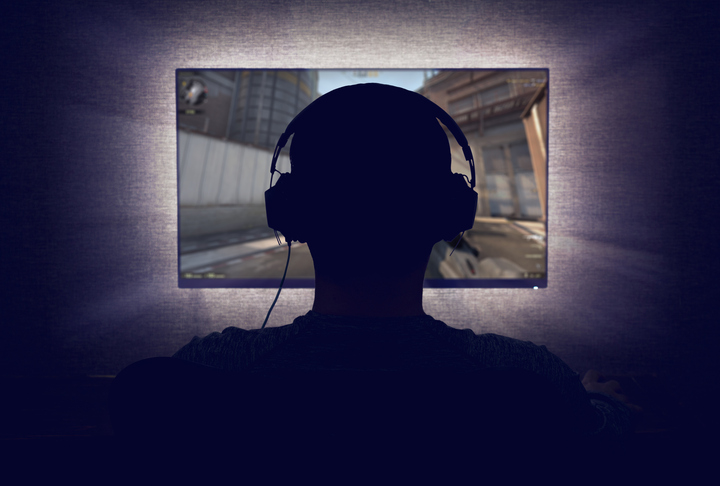 January 10, 2017
Skin Gambling Plaintiffs Find Themselves Back Where They Started
The lawsuits against Valve Corporation are continuing their tortured procedural paths from various federal courts to state court and back again. After filing a complaint against Valve and several co-defendants in federal court, the case was ultimately dismissed. Not dissuaded, the plaintiffs refiled against Valve in state court, in King County, Washington. Yet, as of December 2016, the case is back in federal court. After months of procedural wrangling, do these plaintiffs stand a chance?
Initially, plaintiffs filed a class action lawsuit in Connecticut. See McLeod v. Valve Corp., Case No. 16-cv-01018 (D.Conn. June 28, 2016). The plaintiffs made claims of racketeering, illegal gambling, and unjust enrichment. Before reaching any of the merits, Valve persuaded plaintiffs and the court that the proper forum for the suit was its home state of Washington. Accordingly, the case was dismissed and refiled in Washington federal court. McLeod et al. v. Valve Corp., Case No. 16-cv-1227-JCC (W.D.Wash., Aug. 4, 2016). The claims and substance of the complaint remained the same.
Once in Washington, Valve moved to compel arbitration. However, Valve's co-defendants, Trevor Martin and CSGOLotto, moved to dismiss the case, arguing that the plaintiffs had failed to adequately plead the amount in controversy, and thus the court lacked subject matter jurisdiction. The court agreed with Martin and CSGOLotto, extended the holding to all defendants, and dismissed the case.
The plaintiffs refiled the matter in state court in November 2016, where the amount in controversy standard did not apply. Without this different pleading standard, plaintiffs apparently concluded their complaint was otherwise satisfactory: the complaint filed in state court was nearly identical to the one just dismissed in federal court. However, this time, the only defendant in Washington state court is Valve; plaintiffs filed separate state court proceedings in Florida against CSGOLotto and Martin.
Despite just being dismissed from federal court for lack of jurisdiction, Valve removed the case back to federal court, asserting diversity jurisdiction in G.G. v. Valve Corp., Case No. 16-cv-01941-RSL (W.D.Wash. Dec. 20, 2016). The practical result of this removal is that now the complaint pending before the federal court is the same as the complaint that was already dismissed by this court for lack of jurisdiction.
At this point, no new facts have emerged to differentiate this case from its predecessor – but now Valve bears the burden of establishing that federal court jurisdiction is appropriate. This case will likely be tied up on procedural matters for some time. As the parties have found themselves in a unique situation with the filings, dismissals, refiling, and removal.
Even if the parties can get past these thorny jurisdictional issues, the substance of the claims is still at issue. Since the complaint is the same as the prior case, it is still unlikely it would survive a motion to dismiss for failure to state a claim. The plaintiffs must demonstrate that they suffered real world harm for "gambling" virtual goods and that Valve should be held responsible for this loss. They protest that Valve has supported a third-party marketplace that allowed players to cash out their virtual goods for real money.
In similar cases, other courts have been skeptical of such arguments. For example, in Mason v. Machine Zone, 140 F. Supp. 3d 457 (D. Md. Oct. 20, 2015), a court dismissed a class action case based on very similar arguments. In Machine Zone, the plaintiffs played a mobile app game, in which they could make real money purchases for the ability to play more turns or otherwise enhance their gameplay. Through this, the plaintiffs would win virtual prizes. Plaintiffs argued that this amounted to illegal gambling and they should be refunded their money. However, the court noted that there was no mechanism in the game in which the players could "cash out" and receive real money prizes. That is, once the money was spent, it was gone.
Further, the court even noted that the existence of an illicit third-party website to sell player accounts or virtual prizes was not evidence of "real world" value. The plaintiffs contended that the ability to sell their virtual prizes and accounts established that there was real money to be won and lost. The court disagreed and even explicitly stated that the plaintiffs should not be rewarded for violating the game's terms of service and selling their accounts or virtual prizes on third-party sites. The case was dismissed, but is now on appeal and awaiting oral arguments before the Fourth Circuit.
As in Machine Zone, the complaint against Valve fails to address how selling the virtual items was not a violation of Valve's terms of service in the first place. The plaintiffs need to show why their selling of skins on a third-party site in violation of Valve's terms of service entitles to them to a recovery from Valve. They have made an initial attempt to overcome this by arguing Valve endorsed or supported the third-party sites. This argument is likely familiar, as much has been made about Valve's involvement with skin betting in the gaming press. However, establishing such a link in a court of law is different and difficult.
What will become of this case? Unfortunately, it is unlikely we will know anytime soon. Valve has, like they did in McLeod, filed a motion to compel arbitration. It seems that Valve wants to hold the plaintiffs to its terms of service, which require arbitration, and settle this matter outside of court. Plaintiffs, perhaps sensing an unfriendly federal court, have asked that the case be remanded to state court.
The Machine Zone case gives hope to would-be defendants tied up in the various skin betting scandals. At this point, it is a positive precedent in the industry. Now, we'll see if the case will be applied as the lawsuit against Valve moves forward. Unfortunately, given the procedural predicament, we will have to wait a bit longer to see the full impact.
1717 Pennsylvania Ave, N.W.,Suite 650
Washington
DC
20006
(202) 838-4735