A Blog About Online Gaming and Entertainment Regulations
◂ back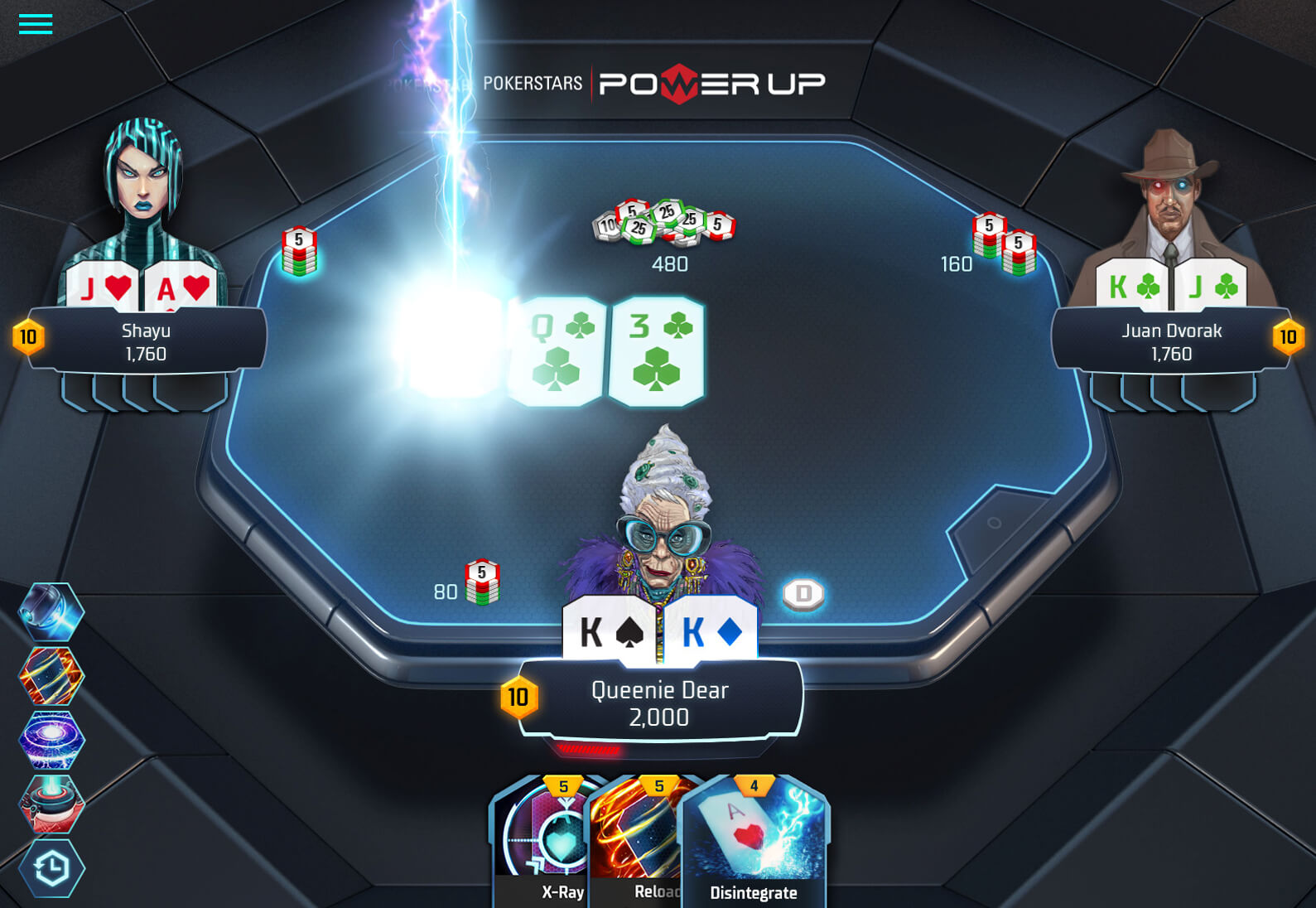 October 19, 2017
Stars Group Powers Up with New Video Game-Inspired Poker Game
The gaming industry – like many others – is constantly asking: what's next? What is the next game or platform or innovation that will attract new players? To bring in new players and fans, many traditional casino operators have shifted their focus to video game-style games, which emphasize the player's skill and utilize more engaging graphics, characters, and story lines.
In light of these new industry focuses, Stars Group (formerly PokerStars) has introduced the next great product to merge traditional poker with video games: Power Up.
Although based on traditional Hold'em sit-n-go poker, the game draws on elements of video gaming to give players a unique and exciting poker tournament. The game takes place in an imagined future world, where players embody a character with its own history and personality. Players are dealt their cards and chips, but they also receive Power Up. There are nine types of Power Ups, which players may use to gain a tactical advantage in the game. For example, the "Disintegrate" power allows a player to destroy a targeted board card and the "Intel" card allows a player to view the deck's top card for the rest of the hand.
However, use of the Power Ups is not free. Players must spend energy (which is also provided at the start of each game), and some Power Ups cost more energy than others. This adds a new element of strategy and skill to poker. With Power Up, not only must players manage their hand and anticipate their opponents' hands, but they now must navigate their Power Ups all while managing their energy levels. A Power Up used too early might be wasted; a Power Up used too late might be ineffective.
Power Up has been compared to another popular video game, Hearthstone. In Hearthstone, players participate as characters and duel with opponents by casting spells and or summoning attacks based on the cards in their hand. However, while Hearthstone created its own rules for its game, Power Up draws on the best of both new video games and traditional poker. In fact, Stars Group brought in both traditional poker players and competitive esports players to test the game – all of whom greatly enjoyed the game and felt that it offered an exciting alternative to traditional poker.
Power Up has already garnered significant attention in both the online poker and video game communities. Players are excited about a poker game that gives them even more control and chance to exercise skill and strategy. Further, for potential players that may not be poker aficionados, Power Up provides the fun of video games, including character and story development and cutting-edge graphics and imagery. As one poker player who tested the game put it: "The graphics are on a whole new level when compared to what online poker looks like today."
To further the excitement, players can now place wagers on these games in approved jurisdictions.  Stakes are available in $1, $3, $7, and $15 amounts.
Stars Group's new Power Up game is further illustration of the gaming industry's commitment to innovation and new product development. Power Up has the potential to bring together traditional poker players and video gamers alike for exciting competition. The launch of this futuristic poker game will certainly be a highlight for many gamers this year.
1717 Pennsylvania Ave, N.W.,Suite 650
Washington
DC
20006
(202) 838-4735