A Blog About Online Gaming and Entertainment Regulations
◂ back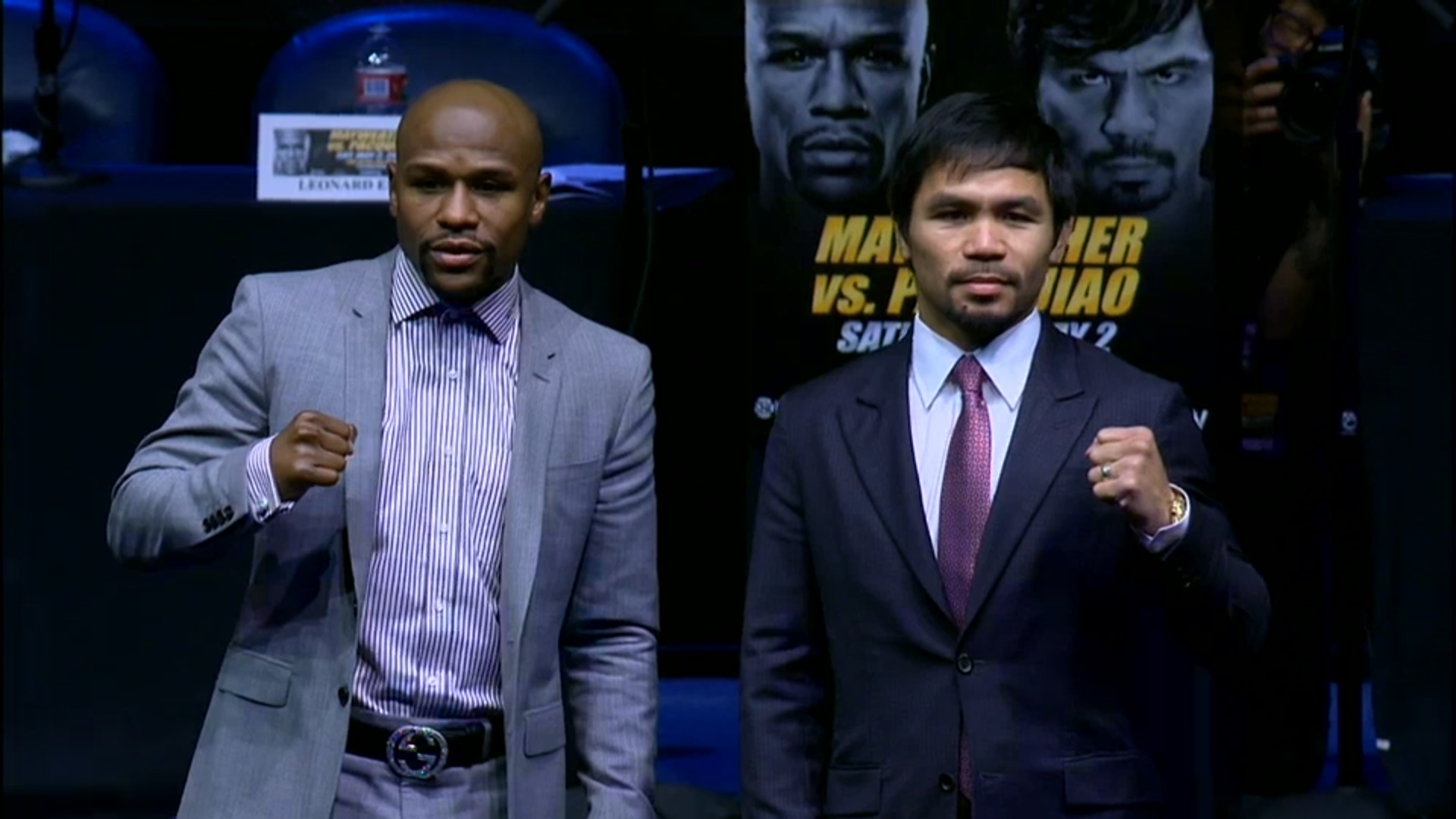 May 8, 2015
The "Fight of the Century" in its 13th Round
It's not uncommon to see sports fans get emotional at a game, match, race, or fight. They feel invested in their team, invested in their athlete. For the sports bettors out there, that investment may be literal, but for most it's largely emotional. So at the hour of defeat do disappointed fans have a legal right to a return on their investment if the contest wasn't all it cracked up to be? Some boxing fans think so.
On Tuesday, a class action lawsuit was filed in federal court in Nevada against boxer Manny Pacquiao and his promoters, alleging the athlete fraudulently failed to disclose a shoulder injury before last Saturday's fight against Floyd Mayweather. The lawsuit was filed by two Nevada residents who seek to represent the claims of event ticketholders, pay-per-view purchasers, and sports bettors. According to the complaint, Pacquiao and his promoters lied on a Nevada Athletic Commission form about the status of the shoulder injury and did not otherwise disclose the injury to the Commission as required by regulations. While other lawsuits across jurisdictions have been piling on, the basis of the claims are fundamentally the same.
Whether or not the Nevada suit – or related actions – contains legal theories that hold water was a subject of discussion on a recent Bloomberg Law radio interview with Ifrah Law's Jeff Ifrah and NYU law professor, Arthur Miller. Jeff identified some significant hurdles for plaintiffs in these actions to overcome, including timing and reliance.
The Nevada complaint is largely based on a form Pacquiao filed with the Nevada Athletic Commission, a form on which the boxer apparently denied having a shoulder injury. But that form was not released until after the fight. So how could plaintiff-fans have reasonably relied upon representations on a form they never saw? As Jeff noted,
"The problem of course with that argument is that form that was filed with the Nevada Athletic Commission was not released to the public until after the match. So clearly no one could have possibly relied on any so-called misrepresentation made on that form, if it even was a misrepresentation."
Jeff also pointed out the discrepancy between plaintiffs' claims and pre-fight buildup. For days before Saturday's fight, Mayweather had been vocal about injuries to his arms, hands, and lips. Yet in spite of those complaints, fans continued to support Pacquiao's opponent.
"Most of the money was spent on Mayweather. Most of the money was bet on Mayweather. And here he's telling the whole public that he's injured. That doesn't seem to have stopped anyone. That seems to go to the materiality of what they're claiming was the misrepresentation by Pacquiao."
As Jeff highlighted, "fighting injured is part of the game":
"I don't think any federal judge is going to agree that the so-called promotional activity around this bout created some sort of promise that Pacquiao was at the height of his fitness… How could anyone possibly believe in the perfection of a pro-athlete's pre-game fitness. … That's just not something that people could accept as 100% credible. There is no athlete who has a perfect pregame fitness stature. That just doesn't happen and it's silly to rely on it."
While neither Jeff nor Prof. Miller give much credence to the plaintiffs' claims, it remains to be seen whether a federal judge will consider the cases a bunch of bologna. The likely next step will be consolidation of the cases under one judge, a typical course when multiple class actions containing similar allegations and parties are filed across jurisdictions. Hopefully that judge will see the importance of discouraging frivolous lawsuits by spoilsports.
You can hear the full Bloomberg Law Interview with Jeff Ifrah below!
1717 Pennsylvania Ave, N.W.,Suite 650
Washington
DC
20006
(202) 838-4735