A Blog About Online Gaming and Entertainment Regulations
◂ back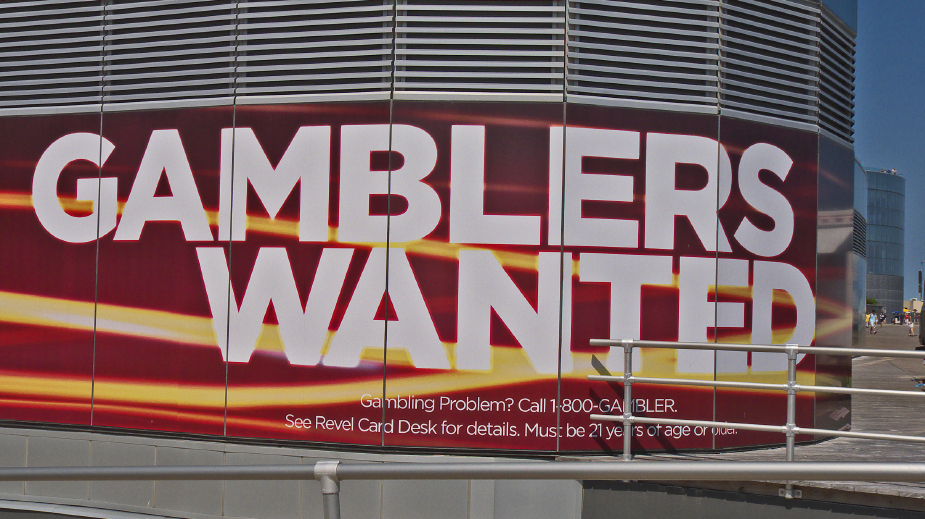 January 26, 2016
"The Times They Are A Changin'" For New Jersey Gaming
As the saying goes, "What doesn't kill you makes you stronger." It's no secret that Atlantic City has faced its share of troubles. Gaming statewide continues to face transition, but after the dust settles, gaming in New Jersey, and even in struggling Atlantic City, should emerge stronger than ever. Following is the state of gaming in New Jersey as we enter 2016.
Sports Betting En Banc Rehearing
A split Third Circuit ruled in August 2015 that New Jersey's law allowing sports betting at casinos and racetracks violates the federal Professional and Amateur Sports Protection Act of 1992.  This defeat to Governor Christie prevents New Jersey from joining four other states in permitting sports betting. Delaware, Nevada, Montana and Oregon received exemptions from a federal ban on sports betting in 1992 because their operations were already in place. Prior to the August 2015 ruling, Governor Christie had worked with the legislature to repeal the law barring sports betting at casinos and racetracks. National sports teams support the August ruling because they fear that sports betting taints honest competition by bringing into question the integrity of the sport and increasing suspicion among fans that bets have an impact on the games.
However, less than two months later, in a surprising turn of events, the Third Circuit agreed to a rare en banc hearing to be held just a few weeks from now, on February 17, 2016, when all 12 of the active judges in the Circuit will rehear oral arguments and review supplemental briefs. A final decision, however, still may not be seen for many months after the oral argument is heard. In order for sports betting to score a victory, New Jersey must receive a favorable vote from a majority of the Third Circuit judges.
Casino Expansion to the North
After nearly 40 years, Atlantic City's monopoly on casino gambling looks to be coming to an end with proposed casino expansion to North Jersey. In 1976, New Jersey legalized gambling in Atlantic City and it became the first city in the eastern half of the United States to offer legal gambling. The first casino opened in 1978, soon followed by 10 others. However, in recent years, with the influence of legalized gambling in neighboring states, Atlantic City has faced difficult times. Many believe that casino expansion to the north will create jobs and generate economic growth for the entire state. In addition, it is proposed that half of the tax revenue from any new casinos be used to revitalize Atlantic City. However, others, including Moody's Investors Service, just last week opined that such expansion would be "bad news" and could cause further casino closures in Atlantic City. Ironically, on that same day, a bill was formally introduced in the state Legislature that will put a referendum before voters in November as to whether to amend the state constitution to approve two casinos in North Jersey.
What will the "New" Atlantic City Casinos look like?
New Jersey's Senate Bill 1866 was enacted in 2011 with a view toward attracting new developers to Atlantic City who were willing to build new, smaller and less costly casinos. Modifications to that law passed both the Assembly and Senate committee last June by a vote of 39-0 and have increased the attraction to developers by removing a requirement that the casinos be new construction, opening the way to take advantage of the four recently closed casinos. A requirement that one of the two projects eventually expand to 500 rooms was also removed.  The hope is to bring developers to the Atlantic City market at a much lower price than a large high-end casino would cost and to incorporate gaming into their new business models, all of which will bring jobs to a suffering economy. Looking to take advantage of the new modifications is Curtis Bashaw, owner of the Chelsea, a 330-room boutique hotel on the Atlantic City Boardwalk. Bashaw indicated his interest in being the first hotel to take advantage of the boutique casino law by transforming the hotel's fifth floor into a small gaming area. However, adding any additional gaming to the already saturated market in Atlantic City comes with sharp criticism from the New Jersey Casino Association, the trade association protecting Atlantic City's gambling interests.
So, is Atlantic City set on a track for further destruction or are those protecting Atlantic City's gaming interests overreacting?  Recent numbers show a 6.5% decline in casino winnings during 2015. However, the month of December itself showed slight increases from the prior year, and with the recent casino closings in Atlantic City, the eight surviving casinos are indeed starting to reap the benefits of less competition. All of the casinos that offer Internet gambling saw significant increases from the previous December. In particular, Resorts and Borgata posted revenue increases of 16% and 10%, respectively, in December 2015.  These numbers display great potential that recovery may be in sight.
The State of New Jersey Gaming
2016 will be an exciting year for New Jersey gaming. The gaming industry is poised to break from tradition and adapt to new trends, new technology and a new customer base. While the focus of the gambling industry in New Jersey was traditionally limited to Atlantic City, the future of New Jersey gaming will likely not have those same physical restrictions.  The recent closure of four casinos has already proved beneficial to the remaining casinos. With Internet gambling and new casinos in North Jersey on the horizon, and the potential for sports betting and a new type of boutique casino offering more than just gambling in Atlantic City, the stage is set for gambling growth in the state.  The trick will be to enable that growth statewide while at the same time assisting Atlantic City with successfully weathering the transition.
1717 Pennsylvania Ave, N.W.,Suite 650
Washington
DC
20006
(202) 838-4735