A Blog About Online Gaming and Entertainment Regulations
◂ back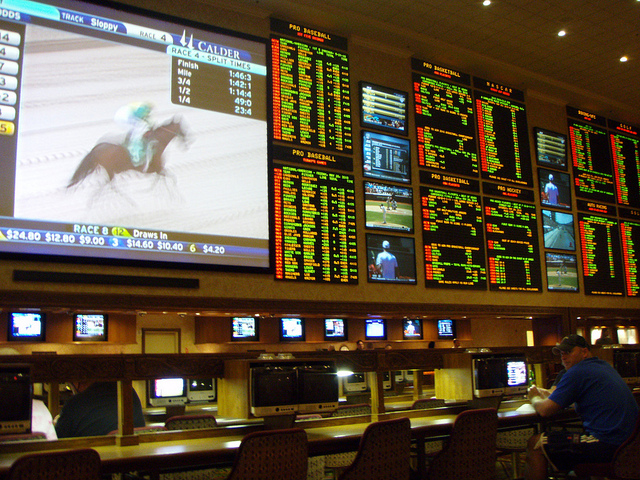 July 30, 2018
Why We Won't See A Federal Sports Betting Bill Soon
Following the Supreme Court decision to overturn The Professional and Amateur Sports Protection Act (PASPA) in Murphy v. NCAA, in June Delaware became the first state to take advantage of the new ruling. Delaware governor John Carney placed the state's first legal single-game bet: $10 on the Philadelphia Phillies in their game against the Chicago Cubs, and within 24 hours, Delaware drew more than $322,000 in bets.  Now numerous states have implemented or are in the process of passing similar legislation.
Since sports betting is proving to be a lucrative source of revenue for the states, some in the gaming industry are wondering if Congress might take federal legislation a step further. The Supreme Court decision on PASPA simply made sports betting no longer illegal. Is there a possibility that the next move might be to outright legalize it and bring the practice under federal oversight? GOP Sen. Orrin Hatch (Utah), one of PASPA's original proponents, announced immediately after the Murphy decision his intention to introduce new federal sports gambling legislation.
Most authorities on gaming law agree: don't hold your breath. Gambling has historically been a state-by-state issue and all indications suggest this approach will continue.
Gambling as a State Issue
The federal government has historically left gambling legislation to the province of state and local governments. Even before the overturn of PASPA, states have typically overseen their own systems for permitting and regulating gaming and similar entertainments within their borders.
Gaming became legal in Nevada in 1931 though state legislation intended to encourage economic development in the wake of the Great Depression. In 1974 New Jersey legalized gaming in Atlantic City. Now thirty eight states either have legalized commercial casinos or Native American-owned tribal casinos. Counting lotteries, nearly every state in the union has offered some form of legalized gaming for some time.
After the Supreme Court overturned PASPA and states began to introduce sports betting legislation, some of the major sports leagues suggested that gaming should be overseen at the federal level. Federal oversight, they claimed, would more reliably protect the integrity of sports.
Senator Hatch claims that regulating sports betting on a federal level is necessary to preserve "honesty and principle in the athletic arena."
States are fighting back against this suggestion, claiming it amounts to federal oversight on a state issue. "We strongly believe in a regulatory body in conjunction with other states, and believe that could work much better than the federal government taking over the reins," said Raymond J. Lesniak, a former New Jersey state senator who has been called the "architect of New Jersey's battle to legalize sports betting."
Factors Against Imminent Federal Oversight
Many doubt the likelihood of a federal sports betting law moving anywhere in 2018. Hatch is retiring, and members of Congress may hesitate to focus on gaming in the midst of a contentious election season.  Furthermore, by the time Congress gets to such a bill, many states will have already passed their own laws, requiring the unwinding of legislation in multiple states: this could negatively impact local businesses already invested in and profiting from sports betting.
Federal legislation in favor of sports betting might also contradict existing federal law: namely, the Wire Act. Originally passed during the Kennedy administration to target organized crime,  the Act literally prohibits using "a wire communication facility for the transmission in interstate or foreign commerce of bets or wagers or information assisting in the placing of bets or wagers on any sporting event or contest, or for the transmission of a wire communication which entitles the recipient to receive money or credit as a result of bets or wagers, or for information assisting in the placing of bets or wagers."
With a groundswell of support growing for legalized sports betting and other forms on online gaming, there has been much discussion over whether the Wire Act may become an impediment to this growing industry.  With the proliferation of online betting and the technology of internet routers and servers, it seems more likely that information pertaining to wagering might be carried across state lines.
Right now, there appears to be little appetite on the part of the Department of Justice to prosecute state sports betting organizations under this federal statute. As indicated by the majority opinion in Murphy, federal law is generally interpreted to support not preempt state laws.
In fact, some state sports betting laws such as New Jersey's seem to expressly contemplate the Wire Act in their language, and include provisions which exempt intermediate routing across states from creating federal jurisdiction. Commentators posit that this may be the wave of the future for state sports betting bills, although the efficacy of this strategy is still untested.
It remains unlikely that the federal government will step in with pro-sports betting legislation, preferring instead to let states regulate their own local economies according to the wishes of their citizens.
It remains to be seen whether the federal government will actively remove possible federal impediments to mobile sports betting and other online entertainments. Will it amend or revoke the Wire Act, or will it simply refrain from enforcing this federal law against the burgeoning online gaming industry, thus allowing it to grow without interference? So long as states continue to reap the proven economic benefits, the possibility of federal enforcement of laws against online sports betting seems remote, provided states continue to supervise the activities within a proper regulatory framework. 
1717 Pennsylvania Ave, N.W.,Suite 650
Washington
DC
20006
(202) 838-4735