A Blog About FTC regulations and happenings
◂ back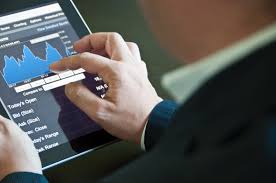 June 23, 2013
Affiliate Marketers Need to Be Aware of the CFTC
Some affiliate marketers have recently gotten involved in the risky world of online trading. Online trading, particularly the trading of binary options, has become an attractive alternative for some affiliate marketers to traditional forms of online marketing.
However, those companies that do get involved in this market must be aware of the presence of the U.S. Commodity Futures Trading Commission (CFTC), which regulates these markets.
Simply put, binary options means "two options." The system offers traders a simple choice whether an asset will close above a certain price (a "call option") or below (a "put option") at the end of the day. Lately, there seems to be a great deal of confusion regarding the legality of binary options trading in the United States.
The question is not so much whether binary options are legal in the United States but whether the firms offering them are listed on a proper U.S. exchange and are properly registered with and regulated by the Commodity Futures Trading Commission (CFTC). Nadex, for example, is a regulated U.S. exchange, which is designated by the CFTC and permitted to accept U.S. residents as members.
In a recent lawsuit, the CFTC charged the Ireland-based "Intrade The Prediction Market Limited" and "Trade Exchange Network Limited" with offering commodity option contracts to U.S. customers for trading, including option contracts on whether certain U.S. economic numbers or the prices of gold and currencies would reach a certain level by a certain future date, all in violation of the CFTC's ban on off-exchange options trading.
For now, it seems that regulators like the CFTC have focused their attention on the actual firms offering these trading options. However, the CFTC has been sending cease and desist letters to affiliates in this space as well. Affiliates working in such risky markets must know the firms for which they are working. Some online trading firms may say they do not accept U.S. customers, but saying it is very different than actually representing and warranting that fact in a contractual document with their affiliates and indemnifying affiliates from liability.
For further information, see my article in the April 2013 issue of FeedFront, a magazine for affiliate marketers.
1717 Pennsylvania Ave, N.W.,Suite 650
Washington
DC
20006
(202) 838-4735