A Blog About FTC regulations and happenings
◂ back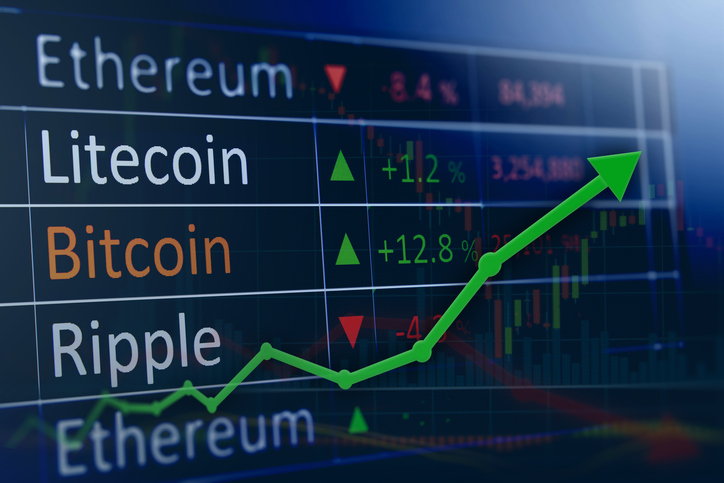 February 20, 2018
Coming Soon: Digital Asset Regulation
In January, Bitcoin dropped to approximately 50% of its 2017 peak price.  Other digital currencies saw similar declines. Most market observers blamed these massive price fluctuations on related events: (i) widespread reports of fraud and price manipulation, and (ii) increasing prospects for the regulation of digital assets and currencies. Indeed, 2018 has brought us federal charges against fraudulent coin offerings and public statements by the Securities and Exchange Commission (SEC) that all ICOs involve the issuance of securities. Although regulation in the United States is not yet imminent, the prospects for some form of regulation are now approaching a certainty.
In the last three weeks, at least three U.S. regulators have called for the regulation of digital assets. On February 6, SEC Chairman Jay Clayton and Commodity Futures Trading Commission (CFTC) Chairman J. Christopher Giancarlo testified before the Senate Committee on Banking, Housing, and Urban Affairs concerning the possible regulation of digital assets.[1]  On February 13, 2018, Sigal Manadelker, Under Secretary of the U.S. Treasury's Office of Terrorism and Financial Intelligence, called on the international community for stronger cryptocurrency regulations to help protect the financial system and national security.[2] There appears to be bipartisan support for such regulation, so what remains to be seen is the form that regulation will take, when it will come, and how it will impact the market.
Digital assets have garnered widespread notice due to massive increases in the value of Bitcoin and other currencies. Yet as Chairman Giancarlo noted, for all its hype, the "value of all outstanding virtual currencies was about $365 billion." Nothing to sneeze at, but peanuts compared to the gold market or comparable commodities. Virtual currencies and similar digital assets, however, pose unique and significant problem for investors and the public. With an increasing number of companies looking, to ICOs to raise funds and with repeated reports of market manipulation, regulators are looking to step in.
Chairman Clayton struck a cautiously optimistic tone, stating:
We have seen historical instances where such a rush into certain investments has benefitted our economy and those investors who backed the right ventures. But when our laws are not followed, the risks to all investors are high and numerous – including risks caused by or related to poor, incorrect or non-existent disclosure, volatility, manipulation, fraud and theft.

To be clear, I am very optimistic that developments in financial technology will help facilitate capital formation, providing promising investment opportunities for institutional and Main Street investors alike. From a financial regulatory perspective, these developments may enable us to better monitor transactions, holdings and obligations (including credit exposures) and other activities and characteristics of our markets, thereby facilitating our regulatory mission, including, importantly, investor protection.
While Chairman Clayton supports the use of digital assets as an investment tool, the SEC has warned companies and professionals that any offering of a security must comply with the applicable laws and regulations.
Although the SEC has emphasized repeatedly that most ICOs involve the issuance of securities, not a single ICO has been registered with the SEC, although several have been conducted pursuant to various registration exemptions. Still in its infancy, the SEC's new Cyber Unit already has announced multiple enforcement actions. Regulation, when it comes, likely will impede new ICOs and depress the value of others, potentially leading to a decline in the value of already issued digital assets. The extent to which the recent slide in cryptocurrency values reflects this regulation threat is unknown.
But regulation almost certainly coming. Even free-trade Republicans have stated that regulation is needed to protect consumers and provide guidance to market participants. Republican Senator Mike Rounds stated, "There's no question about the fact that there is a need for a regulatory framework." Due to the versatility of digital assets, current laws covering digital assets fall under the authority of a patchwork of federal agencies. In many cases, it is difficult to discern precisely what laws apply. Given this difficulty, there is a very real risk that lawmakers and regulators overreact by issuing overly burdensome new laws and regulations that destroy the market.
Effective regulation must accomplish multiple goals, including, but by no means limited to the following:
Provide clarity on whether a digital asset is considered a security or a digital currency. Because it significantly impacts which laws will apply, this is the number one issue we hear from clients considering new coin offerings.
Because the Fed and FinCEN consider digital currency exchanges to be money transmitters, crypto exchanges potentially must comply with both FinCEN rules and securities exchange rules. Regulation should provide clarity on how crypto exchanges are to operate – i.e. as a money service business, a securities exchange, both, or something else entirely.
Provide clarity for the application of AML requirements.
Regulation on these issues could provide much-needed clarity to the market and help to address concerns of fraud and market manipulation.
While regulation may depress the prices of some currently existing tokens, or prevent some ICOs altogether, if done properly, it could lead to a more stable market long-term, benefiting all stakeholders. Lawmakers do not need to do this in a vacuum. Industry groups such as the Crytpo Working Group already are working to develop industry-led standards. Others have proposed a regulatory sandbox for token sales such as implemented in Canada, which relaxes securities laws to allow experimentation and development of this emerging space.[3]  Whatever approach they take, however, regulators must exercise caution not to destroy this new and burgeoning sector.
[1] "Chairman's Testimony on Virtual Currencies: The Roles of the SEC and CFTC" (February 6, 2018), available at https://www.sec.gov/news/testimony/testimony-virtual-currencies-oversight-role-us-securities-and-exchange-commission; "Written Testimony of Chairman J. Christopher Giancarlo before the Senate Banking Committee" (February 6, 2018), available at http://www.cftc.gov/PressRoom/PressReleases/opagiancarlo37.
[2] "U.S. Department of the Treasury Under Secretary Sigal Mandelker Speech before the Securities Industry and Financial Markets Association Anti-Money Laundering & Financial Crimes Conference" (February 13, 2018), available at https://home.treasury.gov/news/press-release/sm0286.
[3] See, e.g., In the Matter of Token Funder Inc., Ontario Securities Commission decision (Oct. 17, 2017), available at http://www.osc.gov.on.ca/en/SecuritiesLaw_ord_20171023_token.htm
1717 Pennsylvania Ave, N.W.,Suite 650
Washington
DC
20006
(202) 838-4735