A Blog About FTC regulations and happenings
◂ back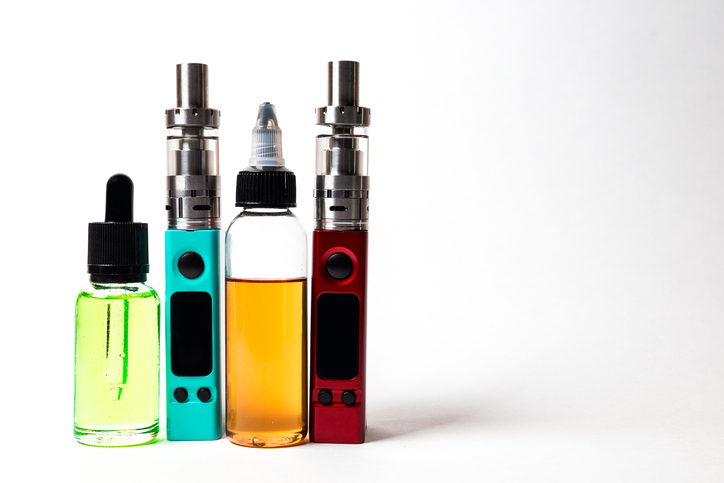 March 6, 2014
Electronic Cigarette Advertising Practices Draw Legislative Attention – Will Regulations Follow?
Advertisements for electronic cigarettes, or "e-cigarettes," are increasingly drawing scrutiny from consumer advocates and public health groups who are calling for the federal government to regulate these advertisements in the same manner that traditional cigarette advertisements are regulated.
The e-cigarette industry is growing at a rapid pace, particularly among younger people. Last year, the industry generated roughly $2 billion and industry sources estimate sales are on pace to hit $5 billion this year.
Currently, there are no regulations governing advertisements of e-cigarettes. In contrast, advertisements of traditional cigarettes are heavily regulated. For instance, various federal laws and regulations prohibit cigarette manufacturers from sponsoring sporting events, and advertising cigarettes on television is also barred. Under the terms of a settlement from a lawsuit in 1998, tobacco companies agreed to not use cartoon characters to market cigarettes.
For roughly 10 years, the marketing team at R. J. Reynolds used the cartoon character "Joe Camel" to promote cigarettes. After years of pushback and under pressure from a pending lawsuit, Congress and various consumer groups, R.J. Reynolds announced that it would settle the pending lawsuit out of court and voluntarily end its use of Joe Camel.
BlueCigs, a leading manufacturer of e-cigarettes, uses a cartoon character named Mr. Cool in a television advertising campaign. Industry watchdogs have criticized the television ads, particularly given the growth of the industry and the regulations faced by traditional tobacco manufacturers. Some in the industry have noted the similarity between Mr. Cool and Joe Camel and worry that these advertisements will have the same effect of luring young people to try e-cigarettes that many believe Joe Camel had with traditional cigarettes.
Last month, a group of Senate Democrats introduced legislation to prohibit e-cigarette producers from marketing their products to children. This bill marked the first legislative attempt to regulate the e-cig industry. The bill would ban marketing e-cigarettes to children based on standards promulgated by the Federal Trade Commission (FTC), and would empower the FTC and state attorneys general to enforce the advertising ban.
Additionally, the White House Office of Management and Budget has been reviewing a rule proposed by the U.S. Food and Drug Administration that would bring e-cigarettes under its jurisdiction. The regulations have been under review since October. We have previously written about FDA plans to regulate the e-cigarette industry here.
The e-cigarette industry should be aware that their marketing and advertisements are being closely monitored. Regulation and potential lawsuits could be on the horizon and companies should review their policies and practices to make sure they are prepared. The use of cartoon characters may be one advertising method to forego at this point, instead focusing on mature individuals using the product.
1717 Pennsylvania Ave, N.W.,Suite 650
Washington
DC
20006
(202) 838-4735