A Blog About FTC regulations and happenings
◂ back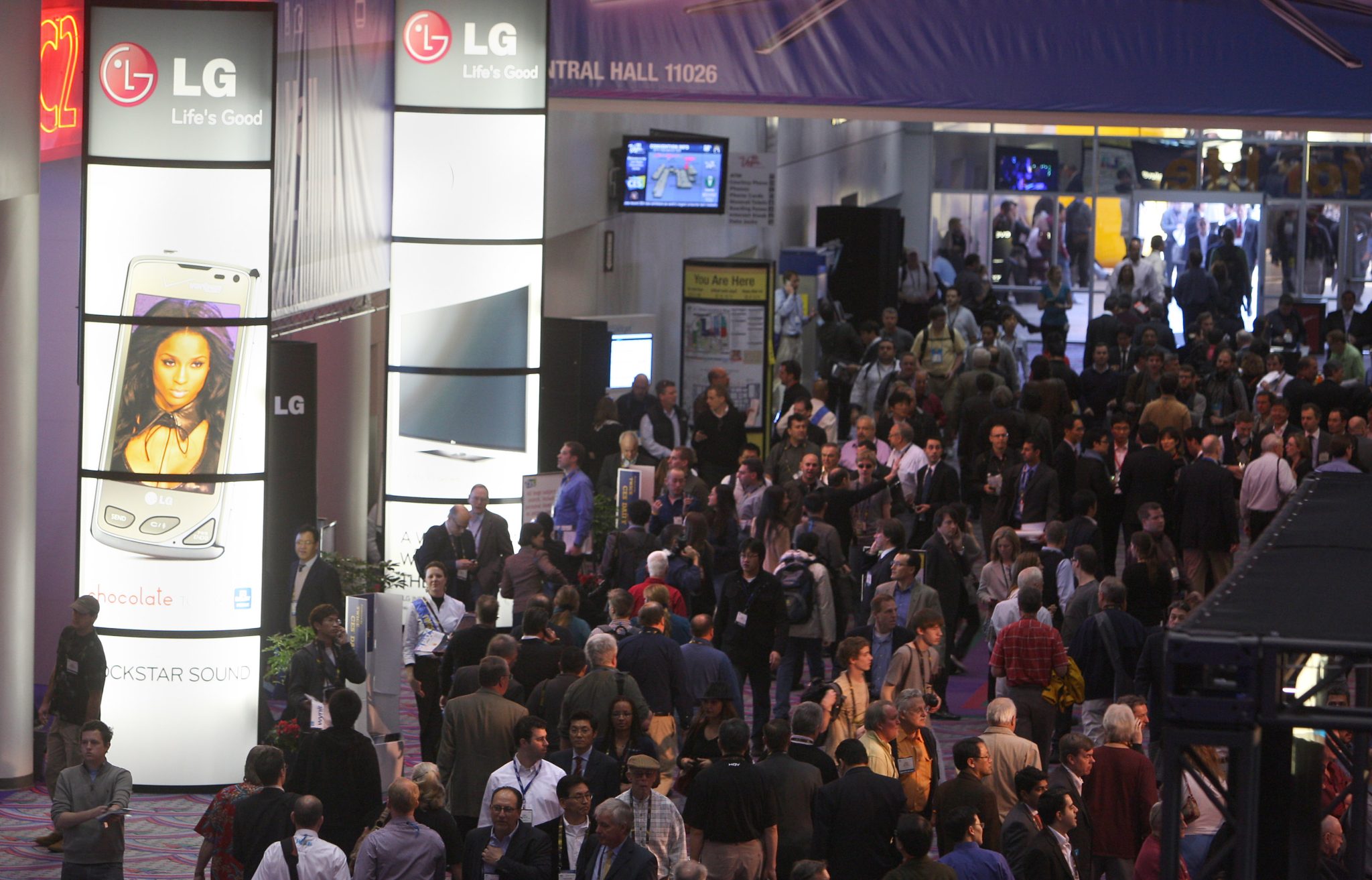 January 15, 2016
Halting Business And Seizing A Domain Without A Moment's Notice
Photo credit: Wikipedia Commons- Uploaded by NativeForeigner
Every year, the Consumer Electronics Show in Las Vegas proves to be one of the more interesting conventions to attend. 2016 did not disappoint: companies showed off cool innovations in displays, robotics, and integrated smart technology across the consumer products platform.
Adding to the excitement at this year's CES was the dramatic appearance of uniformed officers. We don't mean the sultry high-heeled look-alikes you'd more likely expect at a Vegas show. These were U.S. Marshals and they were the real McCoys (although we are unsure of their actual names or heritage). The marshals were there to execute a court order and seize product from one of the convention's participants, Changzhou First International Trade Company.
The China-based company had a booth at CES to promote its Surfing Electric Scooter, a one-wheeled hoverboard. The scooter might be considered a dream machine for many an adolescent skater. The only problem is that it is remarkably similar to Future Motion Inc.'s patented Onewheel (at only about a third the price).
Future Motion was granted a patent on Onewheel's self-stabilizing technology only recently (within the last month), but it did not waste any time to defend its rights in U.S. District Court. Future Motion requested the federal court grant it a temporary restraining order to, among other things, seize Changzhou First International's scooter from CES.
Two of the more interesting aspects of the district court's actions in this matter are (1) the speed at which the judge granted the requested relief and (2) the extent of the relief that the judge granted. The court issued a TRO on the same day that Future Motion filed the request. The following day, the marshals were in the Vegas convention hall seizing scooters and generating a lot of attention.
But the court didn't limit its TRO to seizing product locally. It granted Future Motion's request to halt manufacture and sales. The court also ordered web hosts and domain name registrars to "take any and all action necessary to remove the infringing products from websites having content controlled by Defendant, or alternatively to disable access to the website." Halting sales and manufacture and seizing the company domain name is a pretty impressive order to execute on an expedited basis, and based exclusively on arguments presented by plaintiffs. It's further impressive considering that the scooter is Changzhou First International's only advertised product on its website. Closing down this channel is effectively closing down the company's operations. Is Future Motion's patented technology really the heart of Changzhou First International's scooter? A cursory review might suggest yes, but it's a complex question that should be decided after a proper hearing. Granting a TRO to make a point at the CES convention is one thing, shuttering a business is another.
It doesn't appear that the part of the order requiring domain name seizure has been executed yet. As of January 14, 2016, Changzhou First International's website is still active, full of images of its Surfing Electric Scooter. Moreover, the product appears to continue to be sold on Alibaba. This may be because parties have ten days from notice to comply, which isn't yet up. It may also be based upon some subsequent stipulation by the parties: it is possible that Future Motion does not want to be on the hook financially should the court ultimately find against it (as the order in the case acknowledges, Future Motion would be responsible for damages, i.e. economic loss, for any wrongful seizure).
We shall see in the coming weeks what's to become of the Surfing Electric Scooter. The next hearing (for preliminary injunction) is scheduled for mid-February. At that hearing, Changzhou First International will have the opportunity to present its arguments demonstrating why its scooter does not infringe on Future Motion's patents. Although, who would be surprised if a U.S. district court found that a Chinese product infringed on someone else's intellectual property?
Related: White Collar Defense Lawyers
1717 Pennsylvania Ave, N.W.,Suite 650
Washington
DC
20006
(202) 838-4735