A Blog About FTC regulations and happenings
◂ back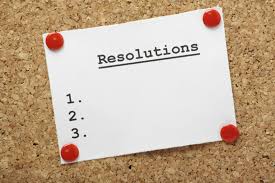 January 8, 2014
New Year Brings New Plans by the FTC to Take Down Deceptive Weight Loss Advertisers
New year, new resolutions.  Yesterday, the FTC announced a resolution of its own: to undertake a nationwide enforcement effort to protect consumers against deceptive weight loss claims.  Dubbed "Operation Failed Resolution," the FTC's latest enforcement effort seeks to protect consumers who face a barrage of "opportunistic marketers" promising quick ways to shed pounds. According to the FTC, these marketing tactics cause millions of dollars of consumer injuries and encourage people to postpone important changes to diet and exercise.
To announce this new initiative, the FTC held a press conference in which it identified four significant enforcement actions: (1) Sensa – a flavored powder that claims to cause weight loss when sprinkled on food; (2) L'Occitane Inc.– a skin cream that promised to shave inches off consumers' bodies; (3) HCG Diet Direct – a product based on the human chorionic gonadotropin hormone; and (4) LeanSpa – a dietary supplement. Collectively, these four enforcement actions total $44 million in potential recovery for consumers.
All four enforcement actions shared one common thread – claims of quick and easy weight loss that were not supported by evidence.  Many of the ads in question touted substantial weight loss without diet or exercise simply by using the product alone.  Although some of these marketers cited clinical studies that supported their claims, the FTC said that the so-called "independent" studies were largely fabricated. The FTC also took issue with consumer endorsements, which failed to disclose that the consumers were paid for their testimonials or that the consumers were related to the owner.  The FTC also scrutinized so-called physician endorsements.  According to the FTC, marketers failed to disclose that their endorsers were compensated to the tune of $1,000-$5,000 and free trips.
Yesterday's press conference is not the first time that the FTC has taken action against deceptive weight loss claims.  In 2011, we reported on 10 lawsuits filed by the FTC against marketers behind the ubiquitous "1 Tip for a Tiny Belly" ads, which the FTC claimed were a scheme by marketers of diet and weight loss products to grab consumer credit card information and pile on additional, unapproved charges.
Although deceptive weight loss claims are not a new phenomenon, the FTC announced yesterday that it is taking a new approach to cracking down on these types of ads. The FTC is now encouraging media outlets that run these ads to conduct a "gut check" and turn down spots with bogus claims. Yesterday's press conference was a call to action for both consumers and media outlets to help the FTC track down deceptive weight loss marketers, which can mean only one thing – more widespread enforcement efforts against marketers of dietary supplements. The FTC does not comment on non-public investigations and would not comment on whether these enforcement efforts would result in criminal enforcement from other agencies. One thing is for certain, however: If you make a claim about your weight loss product, you'd better be able to back it up.
1717 Pennsylvania Ave, N.W.,Suite 650
Washington
DC
20006
(202) 838-4735