A Blog About FTC regulations and happenings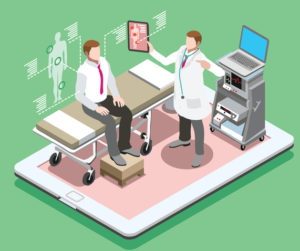 January 4, 2017
Tom Kellermann, CEO of Strategic Cyber Ventures guest co-authored this post.
A famous
Homeland episode
involved a terrorist gaining access to the Vice-President's pacemaker.  Accessing medical devices to wreak havoc was one of the motivations behind certain provisions of the Digital Millennium Copyright Act (aka the DMCA).  The DMCA makes it "illegal to circumvent technological measures used to prevent unauthorized access to copyrighted works." Section 1201 of the DMCA allows for exemptions to be made every three years.  Recently, a number of exemptions were adopted to the DMCA's anti-circumvention statute for numerous technologies, including personal medical devices.  Although the exemptions went into effect on October 28, 2015, there were stipulations that delayed implementation until very recently. A number of safeguards remain in place, but safeguards to protect cybercrime in the healthcare context remain compelling.
What does this mean for patients who are using portable medical devices?
The exemption removes the barrier for researchers to set-up controlled experiments that can aim to improve potential vulnerabilities...
Read more