A Blog About Online Gaming and Entertainment Regulations
◂ back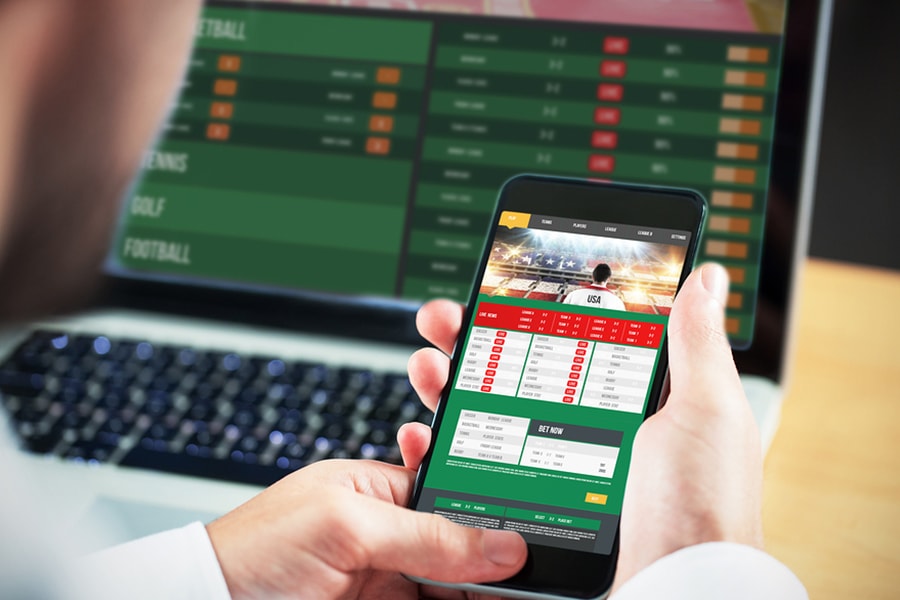 August 29, 2018
A Guide To Getting A Legal Online Gaming License
Now that states have the right to decide whether to allow sports betting within their borders, the floodgates have opened: numerous states are passing bills so that this form of entertainment can start generating revenue within their borders. Because many consumers will want to engage in this kind of online gaming on their mobile devices, some forward-thinking jurisdictions have specifically included mobile sports betting in their new laws. 
Experts agree that New Jersey's legislation is an optimum model to follow for other states seeking to permit and regulate mobile sports betting. Any business seeking to do business with a New Jersey casino by providing services directly related to the operation of a casino's gaming activity or services ancillary to gaming activity is required to apply for a license.
Here is a general guide to how to obtain a legal mobile sports betting license in New Jersey – with additional notes on how the process may differ in other jurisdictions. 
New Jersey Online Sports Betting License: A Multi-Pronged Approach
New Jersey requires that operators interested in becoming licensed as an online sports book pursue two parallel tracks.
1. Enter a Commercial Agreement with a Land Based Casino
New Jersey regulations demand that in order to offer online sports betting, a company must have a commercial agreement with an existing land based casino. The policy is premised on the assumption that existing casinos already have been through the rigorous licensing requirements ensuring that their principals and enterprise have been thoroughly vetted and that their business processes are transparent and compliant. Although the license applicant must also go through similar review, a legal contract with an existing casino is seen as an extra layer of protection for the consumer.
All states allow entities which hold a license to offer slots to form partnerships with other entities or brands, known as skins. However, the rules governing partnerships aimed at other forms of betting like mobile sports betting are still being formulated. In New Jersey, the regulations specify that each brand may have up to three skins. (In Pennsylvania, only one skin per brand is permitted, thus dramatically limiting the options for newer, less well known brands to enter the market). Requiring an association with an existing organization gives the casinos and horse tracks strong leverage here: rumor has it that New Jersey casinos are looking for partners who will pay around $1 million up front in addition to guaranteeing up to $1 million per year in revenues.
New Jersey allows businesses which are applying for a sports betting license to proceed with their applications while simultaneously negotiating with land based casinos; the state regulatory body will even accept provisional applications without a closed deal on an agreement.
Because of the disproportionate power of casinos in negotiating deals with online sports books, license applicants are more likely to be successful when they engage a qualified attorney to help them navigate the contractual challenges of these commercial agreements. An experienced gaming attorney can also assist in due diligence, assessing the market conditions to determine whether the costs and time frame of an application will ultimately generate the desired level of profit.
For states like New York with tribal casinos, the ability to negotiate a viable agreement is further complicated by the extensive advantages given to operations on tribal lands: tribes may offer multiple skins, and they do not pay taxes on their revenue. 
2. Get an Online Gaming License
To be considered for a sports betting license in New Jersey, you must first have a domestic entity. Even if your business is based outside of New Jersey, it must have a subsidiary, intermediary, or holding company inside the state. This entity must then be qualified through three separate phases of vetting.
Business Entry Disclosures
New Jersey requires that a business applying for an online gaming license conduct a lengthy process of disclosure detailing every aspect of their business enterprise. It must disclose all holdings, audits, debts and evidence of their company's financial heath and legal status; it must further provide all such information as it pertains to any subsidiaries or holding companies relating to the business you are proposing to launch. This process is painstaking, especially for larger companies and conglomerates; one of our clients claimed it was unlike anything they had ever seen.
Personnel Listing Disclosures
New Jersey also requires that every officer and director of the company disclose all of their financial and other details including everywhere they have lived or worked, whether they have a criminal record, what Boards they serve on, and all assets and liabilities including child support. Additionally, these details must also be disclosed for their spouses, children and parents. Although this information is kept confidential by the Division of Gaming Enforcement, it can certainly seem like a lengthy and possibly invasive process. However, the government's goal is to make sure that no operator of gaming activities has any vulnerability which could be exploited to the detriment of the consumer and the integrity of the game.
Game Testing
In addition to these exhaustive disclosures of personal and financial information, an online gaming license applicant must also provide the games it intends to offer. The state will then conduct testing on the games through a private lab. Again, this process is intended to protect the consumer by ensuring the integrity of the game.
Finally, in order to be considered for an initial online gaming license, businesses must pay a deposit of $100,000. If a business is approved for an online gaming license, that license will be good for five years.
A Thorough Process to Obtain a License Protects Consumers
This online gaming license application process is still new, and may seem onerous to businesses expecting a faster way to market. However, most stakeholders in New Jersey agree that the process there seems to be working.
By making fees high and procedures exhaustive, the state has prevented manipulation of the market and succeeded in protecting consumers from the pitfalls of less stringently regulated gaming. Advocates claim that online sports betting and online betting in general is actually safer for consumers and in general because of the electronic records of all transactions and the rigorous restrictions made regarding age and amount limits.
Research has demonstrated that in New Jersey – which features some of the strictest gaming regulation protocols in the world – online gaming has been a success from a revenue and a regulatory perspective. While New Jersey's rigorous standards have created some business challenges at times, they have successfully addressed the valid concerns voiced by opponents and proven that legal intrastate gaming can be successfully operated and safely regulated.
With similar regulation of mobile sports betting in particular, New Jersey and other states may expect to experience comparable economic benefits while preserving basic protections for consumers and business operators.
For companies seeking to enter this market, our clients have found that the intensive regulatory environment and this extensive reporting requirement can present challenges to opening a sports betting operation in New Jersey. For businesses seeking licensure, experienced counsel can facilitate the process in three main areas: (1) establishing a partnership with the relevant land-based casino; (2) navigating the state gaming licensing process; and (3) negotiating revenue share agreement with the land-based partner.
1717 Pennsylvania Ave, N.W.,Suite 650
Washington
DC
20006
(202) 838-4735