A Blog About Online Gaming and Entertainment Regulations
◂ back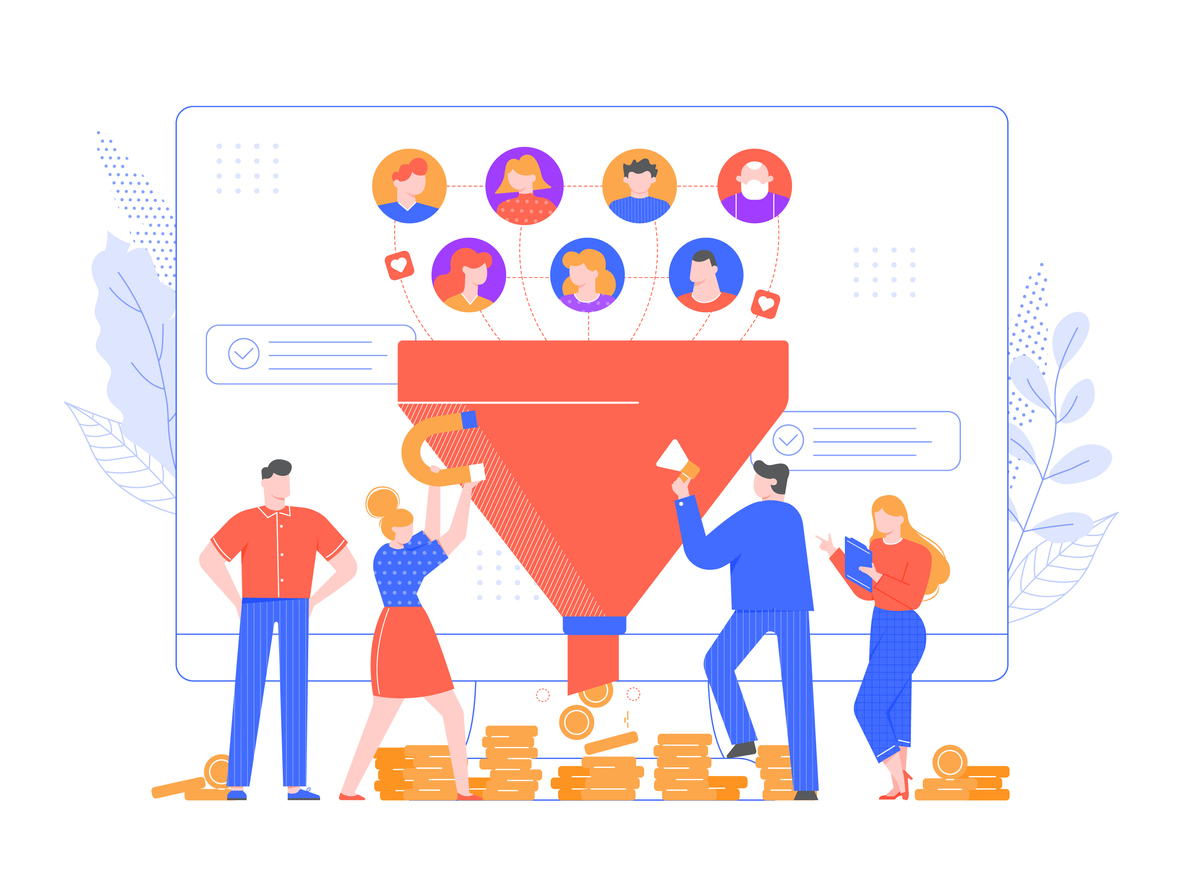 July 30, 2020
Taking a Lead to Build Your Gaming Platform's Customer Base
State by state, the U.S. regulatory landscape is shifting in favor of legalized online gaming and sports betting. As states come online, operators are seeking to acquire and to increase their customer base. A tried and true marketing strategy to push traffic online—and that operators are using successfully to promote their gaming services—is lead generation.
Lead generation marketing is estimated to be a $12 billion industry as of 2019. The premise is simple: by offering incentives to digital media companies that promote their services, companies can in turn reach more customers. Many popular online gaming websites offer lead generation programs to drive customer growth, and the competitive landscape is intense.
The benefit to marketers is that cooperative marketing programs can be more lucrative for the digital media companies than for the operator. Lead generation companies are paid in a variety of ways for their work. The two most common payment schemes are revenue sharing and flat fee (also known as "cost per acquisition" or "CPA"), both of which can be effective to attract customers to an operator. Under the revenue sharing model, digital media companies get a share of the revenue from each customer they produce for the operator. This benefits digital media companies that bring in loyal and high-paying customers. As discussed below, however, this model also may place greater regulatory burdens on the media company. CPA is a simpler model. Instead of receiving a cut of revenues that the referred user earns the operator, the lead generation company is paid a fixed fee for every person it drives to the service. CPA is easier to administer, but the digital media company may find it less lucrative than revenue sharing on a long-term basis.
Gaming operators' growing use of digital media companies has not gone under the radar of state regulators. States with regulated online gaming and sports betting have started to regulate these cooperative marketing relationships. Digital media companies, as well as the operators they work with, need to learn to successfully navigate relevant regulations. Here we outline requirements for several states with mobile sports betting.  Each state has its own requirements, but generally speaking, states differentiate requirements based on which revenue model a lead generation company uses. For more on these requirements, read past articles we've written available here, here, and here.  We provide below an overview of requirements for a few popular markets.
Colorado
Colorado sports betting lead generation companies are required to apply for one of two types of licenses from the Colorado Division of Gaming: a vendor minor license or a vendor major license. Digital media companies that provide marketing services for operators on a CPA basis must acquire a vendor minor license, which involves filling out a relatively simple form and paying a $350 registration fee. Lead generation companies that wish to provide marketing services on a revenue share basis must acquire a more involved and expensive vendor major license. The vendor major license comes with a $1,200 licensing fee plus a $10,000 background check deposit for an upfront cost of $11,200 in total.
Illinois
Illinois does not require a license for digital media companies that use flat fee arrangements. But the state  prohibits revenue share marketing. It is possible that, on a case-by-case basis, certain business models may require licensure of some kind. Entities that provide sports "wagering equipment" need to have a supplier license. If, as a hypothetical, an online marketing company provided a software solution that integrated directly with the master sports wagering licensee's sports wagering system, such software could constitute "wagering equipment."  Also note that the Illinois regulations acknowledge there may be systems or products in the future that have not previously been contemplated and that may necessitate a supplier license and testing.
Additionally, any entity engaged in any revenue share arrangement in Illinois requires a management services provider license regardless of the service provided (though in the case advertising and marketing, such behavior generally would be prohibited by Illinois' regulations).
Indiana
Indiana licenses sports betting media companies with flat fee models through a simple application, criminal background check, and a $500 application fee.  Interested companies can submit an inquiry to state regulators along with a letter of intent from a company that is already licensed or undergoing the licensing process. Additionally, an IGC representative told attendees of a sports betting conference in July 2019 that Indiana will have two digital marketing licensing tiers. Presumably, this will work similarly to other states where lead generation companies can apply for a simpler license to promote on a CPA basis and a more complex license to promote on a revenue share basis.
Michigan
Per a letter released by the Michigan Gaming Control Board on April 22, 2020, a digital media company with a revenue share model would require a supplier license.  These companies must submit the company supplier license application and then the individual disclosures.  Conversely, a digital media company with a CPA compensation model would seemingly not require any form of licensing (at least as of now). The supplier license application should be available in the coming months.
New Jersey
For digital media companies seeking flat fee arrangements, New Jersey maintains a vendor registration process that involves identifying a New Jersey-based casino partner, completing a vendor registration form (VRF), and submitting it to the state's Division of Gaming Enforcement (DGE). Companies then need to complete a supplemental disclosure form. Registration is valid so long as the company continues to do business with the New Jersey-based casino. There are no associated filing fees. Moreover, once registered, the company can use its registration to contract with other casinos without further filings.
For those lead generation companies seeking revenue share, New Jersey requires they obtain an Ancillary Casino Service Industry Enterprise (ACSIE) license. The licensing process includes an extensive personal history disclosure. There are also filing fees, including a $2000 application charge.
Pennsylvania
For flat fee digital media applicants, Pennsylvania has a Gaming Service Provider registration process that is comparable to New Jersey. But it requires a few more disclosures, personal information, and authorization for a background investigation. The process is overseen by the Pennsylvania Gaming Control Board, and includes an initial review, background investigation, and final approval. Licensing and registration fees start at $2500.
For revenue share model applicants, Pennsylvania requires a company to undertake a Gaming Service Provider certification process. While less involved than New Jersey's ACSIE application, it too requests personal disclosures such as criminal history, financial information, and a net worth statement. It also requests details on mental health and substance abuse. As with Pennsylvania's registration process for flat fee arrangements, the application process involves an initial review, background investigation, and final approval. Fees start at $6500 for application and licensing.
West Virginia
West Virginia sports betting lead generation companies must apply for a supplier license and pay a $1,000 registration fee. The simple supplier registration form asks for the applicant's name and business name, address, phone number, website, and $1,000 check or money order payable to the West Virginia Lottery. Applicants must also acquire a WV State Tax Department Business Registration Number and a WV Secretary of State Certificate of Authorization, both of which can be applied for online.
1717 Pennsylvania Ave, N.W.,Suite 650
Washington
DC
20006
(202) 838-4735