A Blog About Online Gaming and Entertainment Regulations
◂ back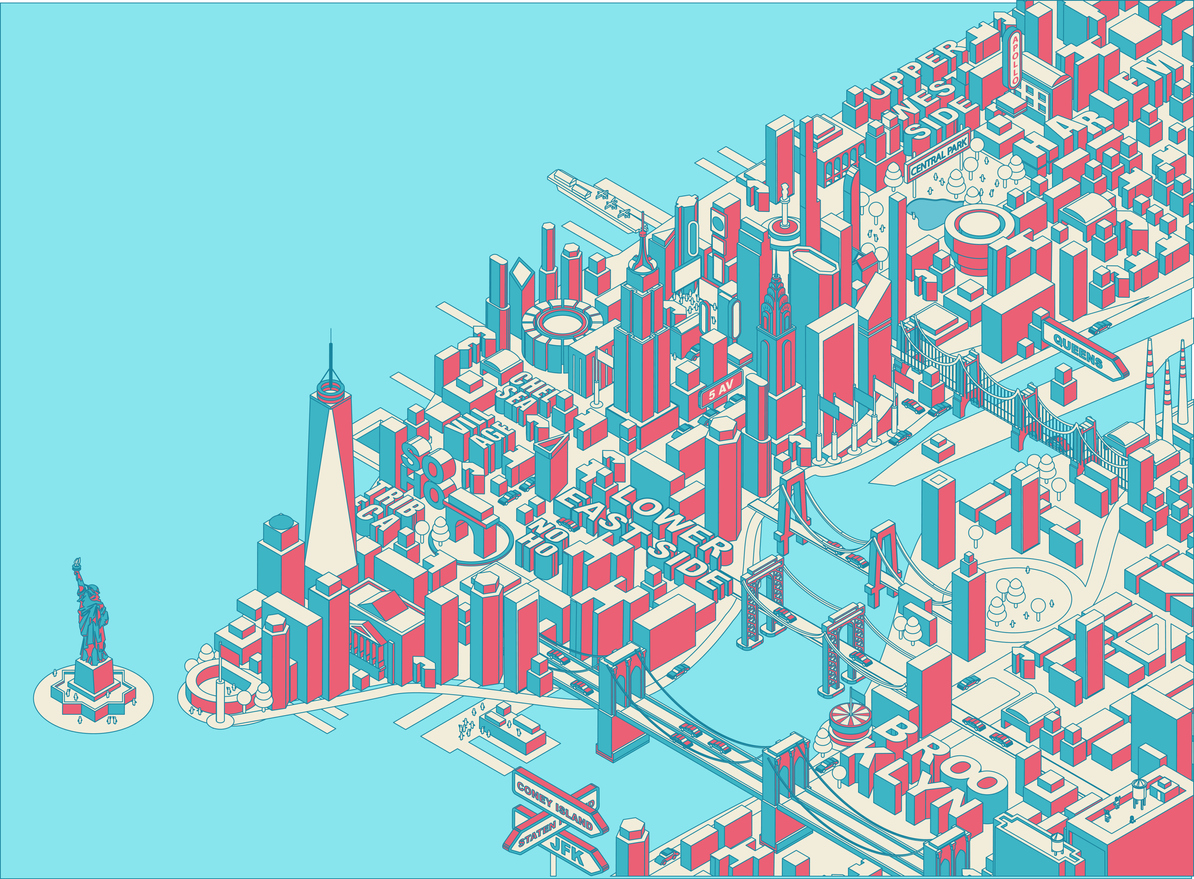 March 9, 2022
The Rise of Legalized Sports Gambling: Michelle Cohen Moderates NYU Sports Law Colloquium Panel
In less than four years since the Supreme Court struck down the federal ban on sports betting, thirty states have legalized sports betting with more expected to come in the near future.
The proliferation of betting across the country gave rise to a host of questions addressed at the NYU Sports Law Association's 11th Annual Sports Law Colloquium, where Ifrah Law partner Michelle Cohen hosted a panel with sports gambling industry experts to discuss the rise of legalized sports betting. Featuring panel members Frank DiGiacomo, Marc Edelman, Carolyn Renzin and Dan Wallach, the discussion centered much on the evolution of the sports betting industry since Murphy v. NCAA, particularly in the state of New York, as well as responsible gaming practices.
In the time since Murphy v. NCAA, thirty states have legalized sports betting, with nineteen currently offering mobile and online wagering. Legislative reservations about sports gambling, especially legal uncertainties, have fallen by the wayside, and as such, the rapid expansion should continue to near the fifty-state mark for regulated sports betting markets. Panelists agreed with one another that this pace was unsurprising despite the COVID-19 pandemic, which forced sports leagues into either canceled or shortened 2020 seasons. Most unexpected, however, was the delay between New York's launch of regulated retail sports gambling and its legalization of online and mobile sports betting.
New York legalized commercial casinos, with sports betting in select venues, in 2013. Omitted from the law, however, was language that would allow the state to offer online sports betting. Only in this past year did former New York governor Andrew Cuomo sign the bill that allowed online sportsbooks to launch in the state on January 8, 2022. That meant the green light for online sports betting came a full eight years after New York passed its retail sports betting law and three years after the federal restrictions fell by the wayside. Given the delay, the panelists noted, one would expect a system that was well tailored to the development of a strong online sports betting market.
But, as FanDuel's Chief Risk and Compliance Officer Carol Renzin expressed, the state's unusually high tax rate has caused challenges. Taking its cues from New Hampshire, New York collects 51 percent of gross gambling revenue from online sportsbooks. But the New Hampshire model was based on very different circumstances: While that state has granted exclusive market access to one operator (DraftKings), New York is currently home to nine competing sportsbooks, leading to far more competition and far smaller margins.
Accordingly, in spite of the $2.4 billion handle over the first five weeks, which brought in over $80 million in tax revenue, operators face substantial profitability challenges in contradiction to the perception that their pockets are "deep." Frank DiGiacomo, partner at Duane Morris and team lead of the firm's Gaming Industry Group, added that the formidable financial obstacles presented by New York's model, including a $25-million licensing fee, would make for an unsuccessful market in any other state—New York being saved by its population's unique propensity to engage in sports betting. But as founder of Wallach Legal LLC, Dan Wallach noted, a new bill introduced to the New York legislature could ameliorate some of these issues. If passed, the bill would require a minimum of fourteen operators by January 2023 and sixteen operators by January 2024, and it would reduce the tax rate dramatically based on a sliding scale proportionate to the number of operators. For example, if there are fifteen or more operators, the tax rate would fall to 25 percent, whereas if there are thirteen or fourteen, it would fall to 35 percent. Wallach commented, "I'm hearing this one has a really good chance at passing because no one is happy with this [current] law. . . . It's not surprising that [the legislature is] now going to try to tinker with the existing system to make it more palatable for operators . . . and create a much more open licensing process to give opportunities to some other companies, maybe some startups, so this might be good news all around, depending on whether it gets enacted."
The panelists also gave significant attention to problem gambling, with the panelists varying in their emphasis on the role of industry versus regulators in addressing problem gambling. Marc Edelman, a law professor, attorney, and sports business expert who launched Edelman Law, noted the lackluster procedures to address the issue, procedures which one would have expected to be more sophisticated in light of legislative gap. Further, Edelman placed the onus on the regulators to place proper obligations to address customer well-being on the industry. Currently, problem gambling is addressed in New York only by requiring all operators, but notably not third-party affiliate advertisers, to make the National Problem Gambling Hotline's telephone number available on all advertisements. Even further, competition between operators may incentivize perverse practices, ones which may either put customers at risk for problem gambling or capitalize on those who already are in order to maximize revenue.
However, Renzin raised several issues that complicate the situation from the operators' perspective. First, she discussed how there's no industry-wide standard for "at-risk behaviors." So, while her company, FanDuel, relies on algorithms to measure changes in betting decisions over time (and so not just looking at the dollar amount), merely restricting or kicking those customers at-risk off the platform may create new customers for other operators—those with lower responsible gaming standards. As such, there is an evident need in the industry for a common standard under which all operators can stand by, not just for the financial health of their customers but also for the reputation of the industry.
DiGiacomo warned that promotional practices, such as 'risk-free' bets or monetary welcome offers, will continue to garnish scrutiny as companies compete to acquire new customers. For example, New York Attorney General Letitia James recently homed in on promotional sportsbook offers in a consumer alert just before Super Bowl Sunday. Therein, she warned of "misleading ads on social media and streaming sites that claim 'risk-free' bets and '$1,000 welcome offers,' which sound like free money, but often come with strings attached without consumers' awareness."
The rise of legalized sports gambling has created an abundance of new business, entertainment, and legal practice opportunities. As with any incipient market, a wealth of issues both large and small will need to be ironed out, especially considering all the various state legislatures and constitutions at work. In any case, as Michelle Cohen noted, the regulated sports betting market presents a wide-range of practice areas in law—lobbying, constitutional law, regulatory compliance, privacy and data protection, and even intellectual property—and as such, there will be no shortage of opportunities for those in the legal profession to break into sports gambling law.
1717 Pennsylvania Ave, N.W.,Suite 650
Washington
DC
20006
(202) 838-4735