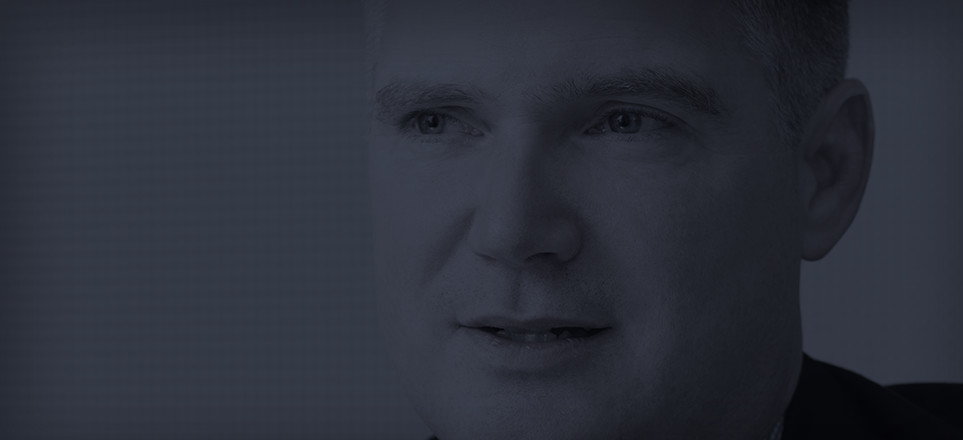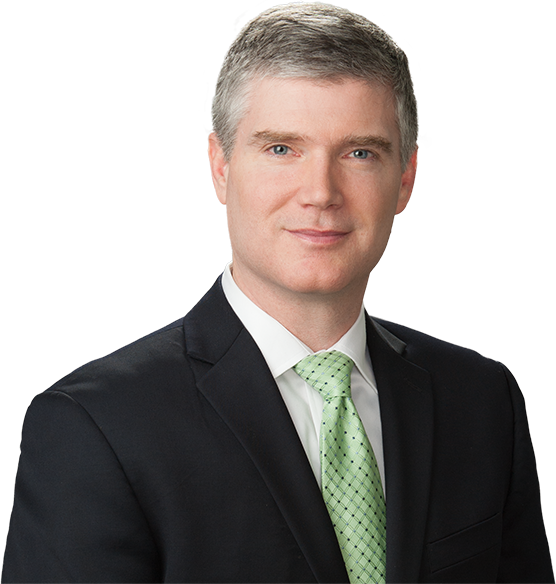 Biography
A business counselor at heart, George R. Calhoun V is a litigator who knows how to win in a courtroom, at the settlement table, or in arbitration. By putting his clients' goals and objectives first, he is adept at devising case strategies that achieve his clients' definition of success. George is chair of Ifrah's Financial Services practice.
George's practice primarily focuses on the litigation of complex disputes for clients in a broad array of disciplines, including contracts, consumer financial services, securities regulation, corporate disputes, real estate, fraud, bankruptcy, and other business claims. He has an extensive background in dispute resolution, having appeared before numerous state and federal courts on behalf of clients ranging from publicly traded companies to large multi-national corporations to individuals. He also regularly appears before bankruptcy courts on behalf of creditors and other interested parties. George currently serves as Vice Chair to the Corporate Counseling and Litigation Subcommittee of the American Bar Association's Business Law Section. Prior to joining Ifrah, George was Special Counsel at an Am Law 100 firm where he focused on complex litigation and business disputes.
Teaming with other Ifrah attorneys in niche areas like digital media, millennial marketing, e-commerce, health care, and iGaming, George is called upon to review compliance programs, contracts, and advertising materials through the lens of a litigator, helping to mitigate possible litigation claims or enforcement actions. He is able to apply nearly two decades of traditional business litigation experience to Ifrah's emerging internet and technology company clients; he anticipates and addresses possible compliance issues with financial and consumer protection regulations including the Payment Card Industry Data Security Standards (PCI DSS), plus potential contractual issues, investment disputes, or other business issues.
At Ifrah, George embraces the "hands on" approach that is part of the firm's culture and enjoys working closely with clients on their most important matters. Through a combination of lean staffing, early case assessment strategies, and a keen understanding of both legal and business goals, George leverages the best of a boutique law practice while drawing on his "big law" experience to provide efficient and effective counsel.
Professional + Community
American Bar Association; Member; Vice Chair to Corporate Counseling and Litigation Subcommittee of the Business and Corporate Litigation Committee
Publications + Presentations
Case Studies
Ifrah Law Negotiates Complete Withdrawal of All Counts of Possible Class Action Suit
A former contractor for a long standing firm client filed a class action suit in the Eastern District of Virginia (the famed "Rocket Docket") based upon alleged tax and Fair Labor Standard Act infringement claims in connection with contract services purportedly provided by the plaintiff to our client in connection with a government contract for security services at an overseas military base.
Ifrah's team, led by partner George Calhoun, first succeeded in attaining a swift dismissal of the class action tax claims based on the inapplicability of the tax statute at issue to purported employee misclassification.  The plaintiff also was forced to amend its complaint to eliminate its employment law claims because the FLSA does not apply to contractors or employees based overseas. The client was thus relieved of the initial threat of a large scale and costly class action suit.
The plaintiff nonetheless continued to pursue the suit against our client based on an individual breach of contract claim. Through the effective discovery conducted by Ifrah's litigation group, we were able to limit any possible claims by the plaintiff.  Most tellingly, we established that the plaintiff had made – and was making – inconsistent claims in his discovery responses and in a lawsuit brought against a third party.
Based on these facts, Mr. Calhoun persuaded opposing counsel to dismiss all claims, ultimately relieving our client from any financial or legal liability.
Collecting Judgments in International Jurisdictions
Partner George Calhoun recently secured a significant victory for a client in a long running effort to collect a multibillion dollar judgment.
The firm's client, Motorola Solutions Credit Company LLC, secured a judgment in the United States against defendants who had sought to defraud the company.  In an attempt to avoid collection, the judgment debtors refused to provide discovery and hid their assets – using multiple nominee owners and shell companies all over the world.  Working with talented investigators, George located significant assets held through shell companies in far flung jurisdictions like Hong Kong, Singapore and Jordan.
George Calhoun led the effort to domesticate Motorola Solutions' judgment in those foreign jurisdictions and collect from the defendants.  Ifrah's team successfully navigated the disparate foreign laws and obtained judgment in Hong Kong and Singapore.  In response to those collection efforts, the debtors attempted to sell off assets held through a Jordanian holding company, which was itself the principle asset of the Hong Kong and Singapore entities.  Ifrah's team succeeded in obtaining an injunction and then getting receivers appointed to halt the attempted transfer of assets.  Through the receivership process, Ifrah eventually achieved the sale of the Jordanian company's primary asset – a controlling interest in a Jordanian bank.  That sale closed in January 2017 and Ifrah's client received over $50 million from the sales proceeds in March, 2017.
We continue to seek full enforcement of the judgment through the continued search, identification and liquidation of the judgment debtors' assets across international jurisdictions.
This case highlights Ifrah Law's strong ability to follow up on judicial success by creating and implementing successful strategies to locate and collect judgments, especially in a global context. George, who leads our Financial Services and Commercial Litigation practice, brings litigation savvy coupled with decades of experience in insolvency and creditor's rights law to our team. Over the course of his career, he has developed a strong network of relationships with international lawyers, regulators and organizations, giving him the ability to skillfully navigate domestic and overseas jurisdictions with widely divergent legal systems for the ultimate benefit of his clients.
Blog Posts
May 24, 2017

In a highly-anticipated brief by the Solicitor General, the United States argued today that the Supreme Court should not take up New Jersey's challenge to federal laws preventing it from legalizing sports betting. Despite President Trump's knowledge of, and seeming sympathy towards, the gaming industry, his Solicitor General claims that the "limited practical consequences of… Read More
FTC Beat
|
Ifrah on iGaming