Jeffrey Hamlin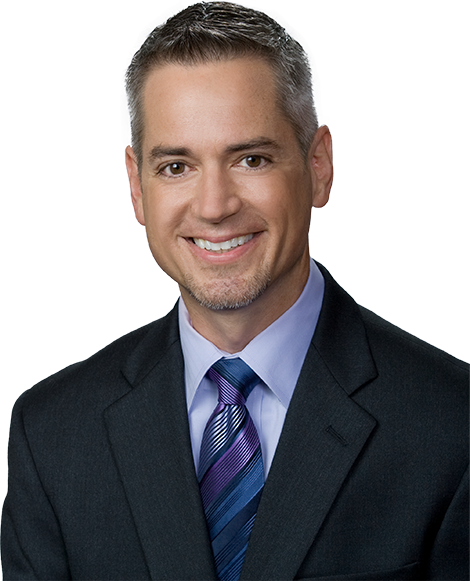 IFRAH Law
Jeffrey Hamlin approaches his clients' problems personally, as if he were solving them for someone in his own family. He carefully weighs all sides of the issue, assesses all the evidence and considers the consequences of various outcomes. In recommending a course of action, he gives his honest and direct judgment of how to achieve what is best for the client. In carrying out that course of action, he consistently applies the sum of his knowledge and skills. With a practice focused on white collar criminal defense, major civil litigation and government contracts, Jeff understands the weight of the legal…
1717 Pennsylvania Ave, N.W.,Suite 650
Washington
DC
20006
(202) 838-4735
N/A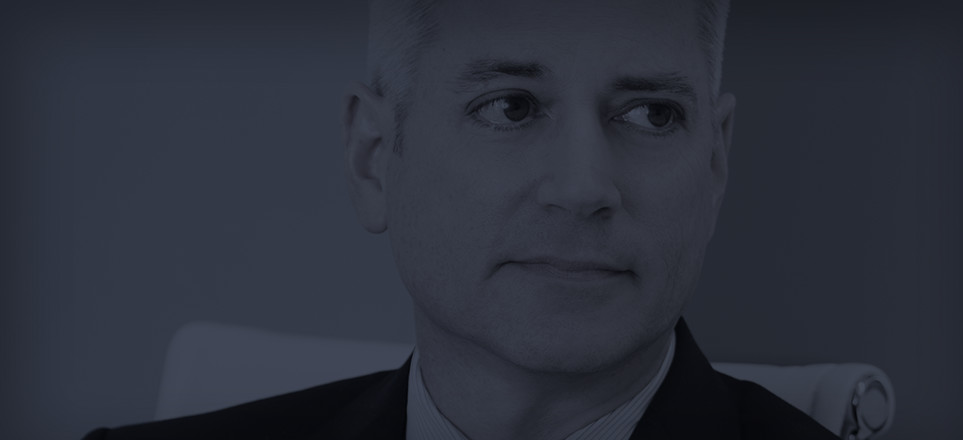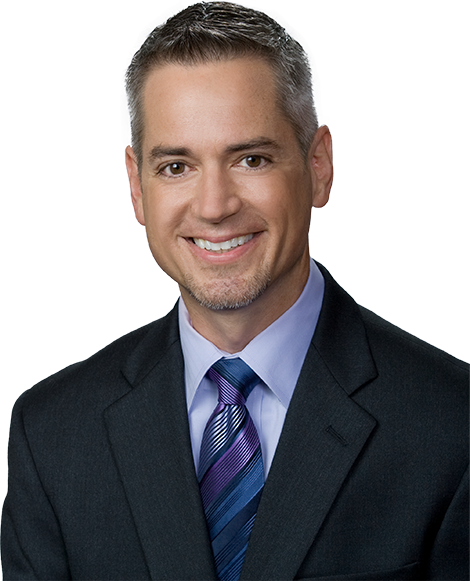 Biography
Jeffrey Hamlin approaches his clients' problems personally, as if he were solving them for someone in his own family. He carefully weighs all sides of the issue, assesses all the evidence and considers the consequences of various outcomes. In recommending a course of action, he gives his honest and direct judgment of how to achieve what is best for the client. In carrying out that course of action, he consistently applies the sum of his knowledge and skills.
With a practice focused on white collar criminal defense, major civil litigation and government contracts, Jeff understands the weight of the legal problems his clients face. Often, the wrong outcome can mean prison, financial loss and personal devastation. Knowing that, he invests himself fully in each case, applying the full breadth of his experience acquired in a broad range of practice areas. Jeff dedicates himself to understanding the fine details of each case and the governing legal landscape. In that way, he is able to help his clients identify the most promising way through their legal problem.
A litigator who has handled cases in environmental law, civil rights, and legal ethics, Jeff now focuses his practice on white collar defense, FTC litigation, government contracts, health care litigation and internet gaming. Among his many cases, he has successfully represented the former CEO of an internet company charged with securities fraud, the owner of a pharmaceutical supply company charged with diverting pharmaceuticals, and a kidney dialysis provider seeking to operate in a city that had closed itself to new dialysis stations.
Jeff began his career as an environmental associate in the Washington, D.C. office of Latham & Watkins. In 2007, he joined Jeff Ifrah at Greenberg Traurig, where he began to focus his practice on government contracts, health care and white collar defense. In 2009, Jeff joined Ifrah PLLC as its first associate.
Throughout his legal career, Jeff has been committed to pro bono work. He recently represented two naturalized citizens who were being investigated for mortgage fraud in Northern Virginia. He also worked with Washington's Whitman-Walker Clinic to prosecute an Americans with Disabilities Act case against D.C. Public Schools and helped obtain immigration relief for a teenage orphan from Guinea, West Africa.
Awards + Recognition
The Daily Journal (Los Angeles) published an article by Jeffrey Hamlin that argues that a U.S. district judge in New York State was incorrect in permitting a criminal fraud case to go forward based on a novel interpretation of the "intangible property rights" theory.
The Daily Journal also published another article by Jeffrey Hamlin where he discusses the current recession's effect on federal prison sentences and "good time credits".
The Houston Chronicle ran an October op-ed in which Jeffrey Hamlin analyzes the still-pending sentencing of former Enron CEO Jeffrey Skilling.
CALI Award, Sexual Orientation and the Law, Spring 2001
Professional + Community
Member, National Association of Criminal Defense Lawyers
Member, American Bar Association
Publications + Presentations
Case Studies
Successful Insurance Settlement for Single Mother of Four
Over 10 years ago, a divorced mother of four purchased a disability insurance policy that was sold to her as a noninterest-bearing savings plan. A bungled application process resulted in coverage that was considerably more expensive than the agent had led her to believe, so she asked for a reduction in coverage that would bring her payment in line with the quoted rate. The insurance agent assured her that he could amend her policy.
For 10 years, she paid the reduced premium in full and on time. When the policy expired, she contacted the insurance company to request the lump-sum payment she had been promised. The insurance company denied that she was entitled to any such payment, saying that the payment benefit had been cancelled when the agent revised the policy a decade earlier.
Ifrah Law appealed the decision and represented the client at non-binding mediation. The firm obtained a favorable settlement on our client's behalf, the full amount of which went directly to her.
Successfully Defending a Government Contractor Against a Terminated Employee's Health Care Claim
Ifrah Law successfully defended a government contractor against claims by a terminated company employee. Our client, a health care professional supplier, faced allegations that it failed to offer the former employee COBRA insurance coverage, as required under the COBRA statute.
Ifrah Law conducted a bench trial in the U.S. District Court for the Eastern District of Virginia in January 2012. The judge sustained minimal claims and awarded the plaintiff a mere $500.
(Middlebrooks v. Godwin Corporation, U.S. District Court, Eastern District of Virginia, No. 1:10CV1306))
Obtaining a Reversal of Conviction and Sentence Reduction for Securities Fraud
Ifrah Law represented a former Homestore.com executive, Stuart Wolff, who was indicted for securities fraud. During a six-year battle with the U.S. Attorney's Office for the Central District of California, the trial and appellate teams worked together to secure a reversal of the client's conviction and a new trial.
In the months leading up to the second trial, the defense team, which included Jeff Ifrah of Ifrah Law, leveraged irregularities with discovery to obtain dismissal of all charges related to PricewaterhouseCoopers, Homestore's former accounting firm. As a result, the sentence on remand was reduced by 70 percent relative to the sentence imposed after the first trial.
Jeff Ifrah was the only attorney Mr. Wolff retained from the beginning of the case to its conclusion. Mr. Ifrah began managing the legal team after the first trial, continued through the appellate process, and also in the team's preparation for trial on remand.
Jeff Ifrah was responsible for formulating and executing the strategy that resulted in the 70 percent reduction of Mr. Wolff's sentence.
(U.S. v. Wolff, Case No. 2:05-cr-00398 (U.S. District Court, Central District of California))
Defending a Healthcare Provider Against Claims of Fraud
Our client, a prominent anesthesiologist, employed a medical services billing specialist to submit insurance claims for his practice and surgery center. The terms of the specialist's contract stated that she would receive 18% of each claim she filed using a specific step-by-step submission and follow-up process.
After the billing specialist was terminated for not following the established submission procedures, she sued the doctor to retain her full commission on outstanding claims she had worked on prior to her dismissal, including those that hadn't yet been paid. In addition to this contract dispute, she also accused our client and his surgery center of fraud, alleging that they funneled money into a "secret account" to avoid paying her commission under the contract.
Although there was very little basis for the fraud claim, the court allowed it to move forward.  Jeff understood the importance of attempting a settlement on the contract claim, so he analyzed the agreement and claims reports and devised a methodology for valuing the claim. When the plaintiff refused to settle, Jeff and the client pursued mediation with confidence, understanding both the fair value of the case and specific details of the parties' contract. During mediation, the plaintiff's side raised several arguments that demonstrated their lack of familiarity with the contract.  Jeff's thorough understanding of certain provisions allowed the defendant to quickly address and dismiss the arguments.  As a result, the plaintiff ended up settling for much less than she originally claimed.
While the settlement terms are confidential, our client was thrilled with the final result, not only with the amount and the dismissal of the fraud claims, but also in terms of how well the matter was handled.
Blog Posts
July 24, 2020

A little more than two years ago, the U.S. Supreme Court issued its decision in Murphy v. National Collegiate Athletic Association, striking down federal limits on the expansion of sports betting. Since then, a number of states have legalized sports betting—Colorado, Illinois, Indiana, New Jersey, Pennsylvania, Tennessee, and West Virginia, to name a few. Indeed,… Read More
Crime in the Suites
|
Ifrah on iGaming
1717 Pennsylvania Ave, N.W.,Suite 650
Washington
DC
20006
(202) 838-4735